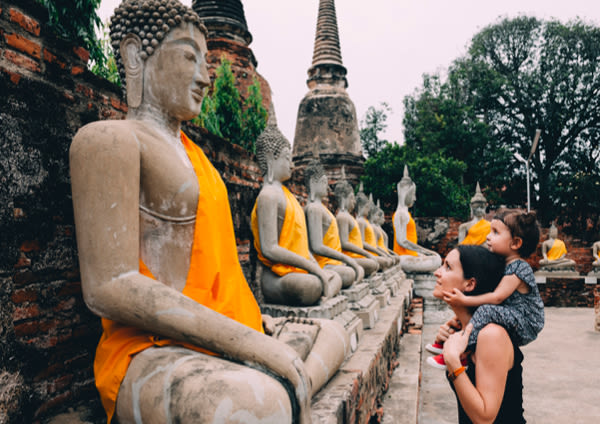 If you're ready to trade the takeaway Pad Thai and Massaman curry for the real thing, pack your bags and prepare to whet your whistle with a trip to Thailand. This diverse country beckons travellers with the ultimate sensory overload, serving up bustling night markets, fragrant cuisine, intricate cultural practices and stunning natural landscapes. Escape reality with a trek through Northern Thailand's lush forest mountains before wandering through Chiang Mai's ancient temples. Ocean lovers are spoiled for choice as Thailand boasts its fair share of world-famous beaches in Phuket, Ko Pha Nhan, Hua Hin and Khao Lak. The laidback charm of each swimming oasis perfectly contrasts with the vibrant city streets pulsing with activities, food and cultural experiences for every traveller. Ready to hit play on your Thailand holiday? Check out Flight Centre's range of deals and package holidays today.
Deals with your name on them...
Explore holidays by interest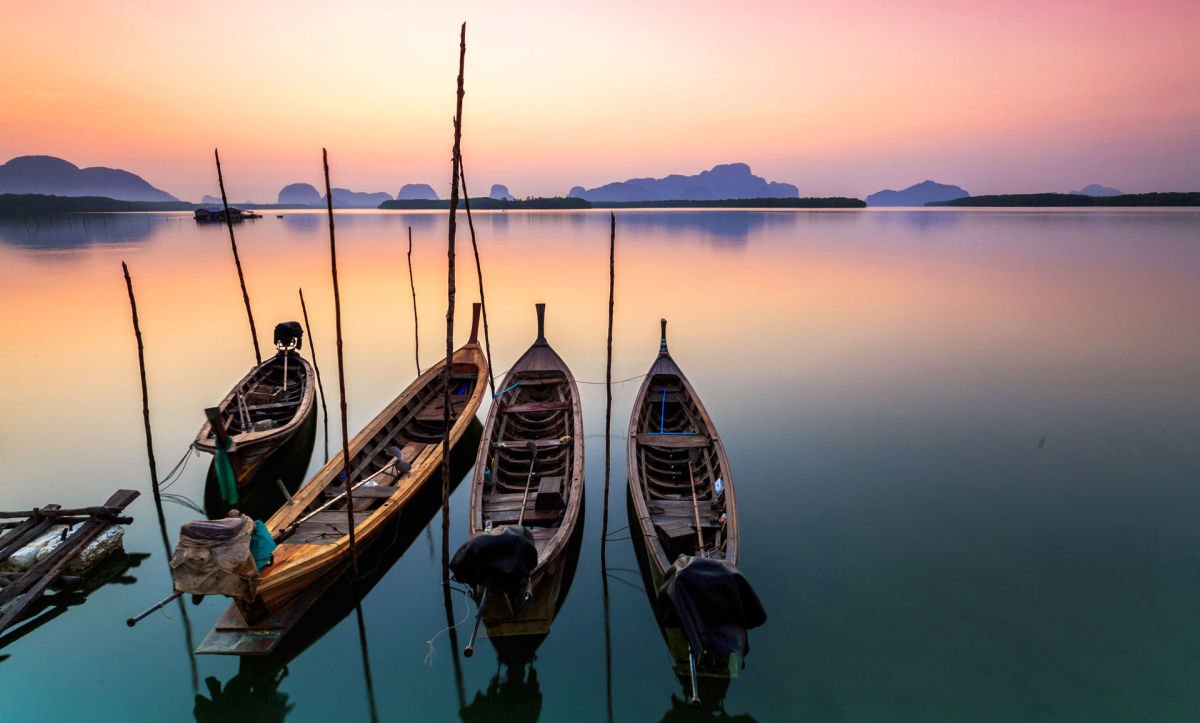 Expert tip
Do not stand on any form of cash! All Thai currency has the face of the King of Thailand on it and defacing or showing disrespect to the king in any form is a criminal offence.
Frequently asked questions
Where is the best part of Thailand to stay?
For the best of the sun, sea and world-class resorts, you have to put Phuket at the top of your Thai escape.
---
What are the best tourist attractions to see in Thailand?
Meet a cheeky monkey on Koh Phi Phi, explore the Grand Palace in Bangkok and experience the jungle serenity of Elephant Hills in Khao Sok.
---
When is the best time to visit Thailand?
From November through to March, and sometimes April, the dry seasons offer ideal weather for travel plans.
---
What is there to do in Thailand?
Relax on tranquil beaches, eat exotic cuisine, visit magnificent temples, and learn about the colourful history of Thai culture.
---
How to find the best holiday package to Thailand?
Flight Centre's team of Travel Experts are the perfect people to ask about your Thailand escape. We've worked hard to curate the best Thailand holiday packages on the market, and can work to create a package suited to your needs.
---
Is Phuket or Bangkok better for tourists?
Why not have both? Phuket is perfect for beachgoers looking for relaxation, and Bangkok is a bustling city full of surprises on every corner. 
---
What to take on holiday to Thailand?
Don't forget your universal power adaptor, passport and the most comfortable pair of shoes you own to explore. For main character vibes, we recommend headphones and a great playlist! 
---
Where to go on holiday in Thailand?
If you're looking for a quieter couples retreat, add Koh Samui Island to your list or trek up to the mountains of Chiang Mai for a laid-back experience.
---
How do I go about canceling my Thailand holiday package?
---
...loading
Popular holiday destinations