Experience our experience
A little about Flight Centre
Who are we? Glad you asked. We're the travel-obsessed Travel Experts. We're here to open up the world for those who want to see. Every day, we give people all around the world the opportunity to experience something really amazing—travel! We love what we do.
Experience is everything to us. In fact, we have over 38,475 collective years experience in travel. We started doing this thing over 40 years ago in Australia and haven't looked back since. In 1984 Flight Centre opened its doors in the UK, New Zealand in 1987, South Africa in 1994 and Canada in 1995.
Flights, stays, holidays, cruises, tours, you name it—we do it. Business travel? That's our business too. Complex tricky group bookings for a hard to organise event? Not a drama. If it's travel related, we are your people.
We're the flagship brand of Flight Centre Travel Group (FCTG), an Australian born international travel company. It's recognised as one of the top five largest travel agencies in the world today with more than 2,000 leisure, corporate and wholesale businesses in 11 countries. Visit our parent Flight Centre Travel Group website here.
Read on and we'll share a bit about our amazing 40-year history and what is important to us...
3500+
Travel Experts around the world
32,768
years of combined experience
64%
of our team are female
36%
of our team are between 30-39 years old
40 years of taking off
It's been 40 years since we opened our very first store in Australia. What a ride it's been. During that time we've had our fair share of triumphs, challenges and of course, plenty of adventures. And, while we're no overnight success, thanks to our incredible teams and first-class customers, we're chuffed to be able to celebrate such a milestone.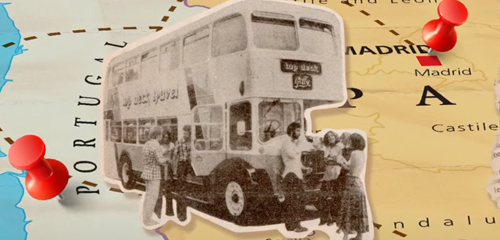 Skroo (Graham Turner—our founder) and friend (Geoff "Spy" Lomas) buy a double-decker bus and take off on their first tour around Spain, Portugal and Morocco.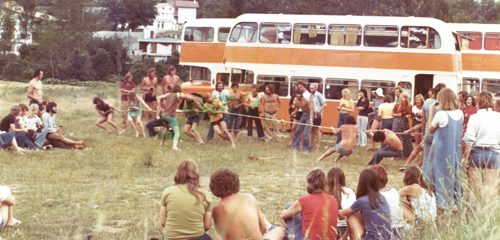 Fast forward your Sanyo cassette deck to the mid '70s and that one bus has multiplied like guinea pigs. Top Deck is born, operating in London, and the following year, in Brisbane, Australia.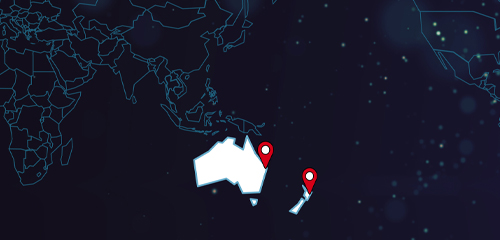 Welcome to the '80s. Airlines have been deregulated and Skroo reckons Australia, the UK and NZ are ripe for the picking, which makes sense for a bloke who grew up on an apple farm. Flight Centre is born.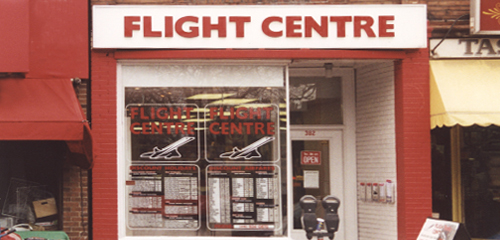 Flight Centre opens in Sydney, Melbourne and Brisbane.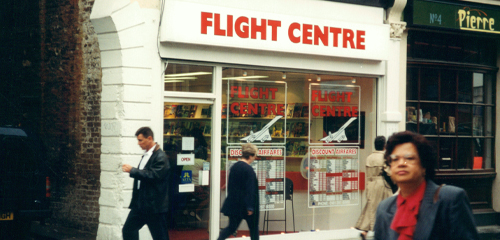 Frankie says Relax don't do it... but we did it anyway and Flight Centre opens in London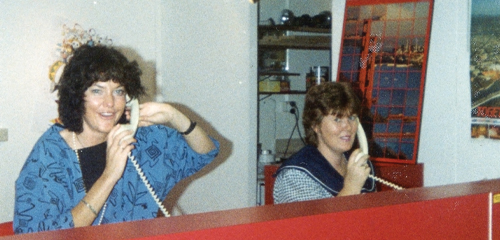 We say Kia Ora to our cousins across the ditch, and Flight Centre starts operations in New Zealand.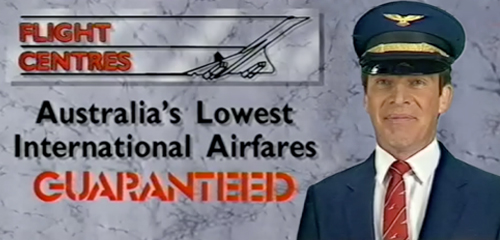 The Captain first appears (we've had 5 of those, ladies and gents, since!) and we introduce the famous "Lowest Airfare Guaranteed" slogan. Enquiry quadruples after trials on TV and press ads.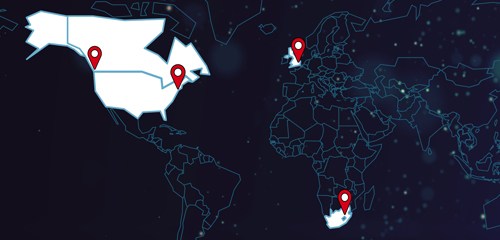 The '90s were all about Friends, Seinfeld, Guns n Roses and Flight Centre floating on the Australian Securities Exchange. We open in South Africa, Canada, the USA, and re-launch in the UK. We also welcome a number of new brands into the family.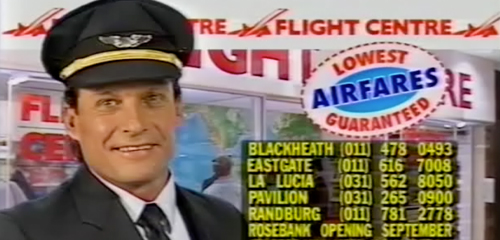 Throw a shrimp on the braai, because Flight Centre opens in Johannesburg, South Africa.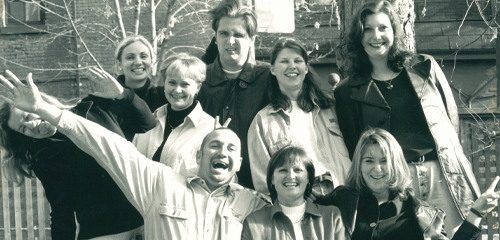 Flight Centre opens shop in Vancouver, Canada. Profit surpasses $10M and Flight Centre goes public on the ASX. Flighties purchase over 25% of shares available and set an Australian record for take-up by in-house people.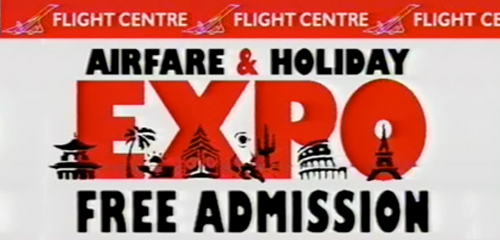 We hold the first Flight Centre Airfare and Holiday Expo at the Brisbane Convention Centre. In our first year, over 8,000 customers attend. An additional 3,000 the following. In 1998, we start Expos across Australia and New Zealand.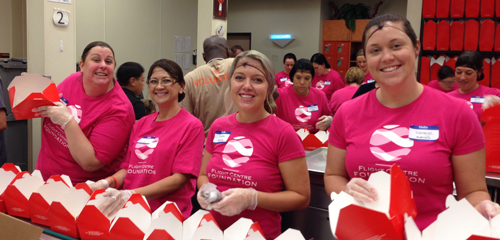 The world and travel changed forever with 9/11, collapse of Ansett, GFC and the Iraq War. Many other businesses contracted during this time, our strategy was to keep growing and enter new markets. We also launched the Flight Centre Foundation, our give back program to the communities we work, operate and travel in.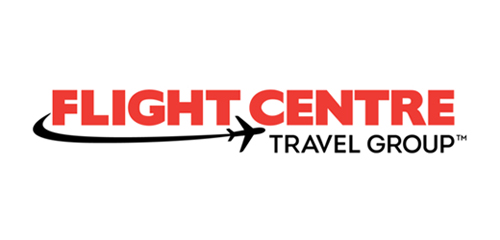 The '10s is when we officially became the Flight Centre Travel Group, reflecting the company's transformation from its traditional roots as a travel agent to a world-class retailer of leisure and corporate travel products.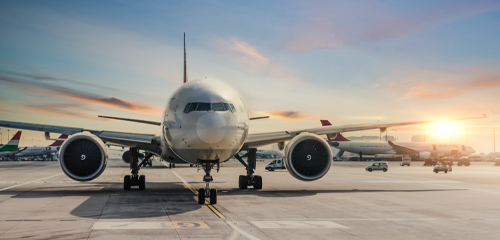 We immediately know it as the decade when the world stops, and then re-opens. 2020 international boarders shut, airlines ground their fleets, FLT temporarily suspends trading on the ASX and Flight Centre stands down over 15,000 employees. We issue over $1billion in customer refunds.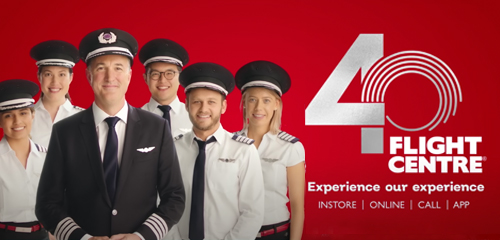 The future is bright, we've turned 40, launched our new tagline "Experience our experience", travel is back and we are flooded with new and returning customers ready to turn their travel dreams into a reality again.
A truly global company
With over 450 stores, 3500+ Travel Experts and a global website; you'll find us in Australia, New Zealand, South Africa, Canada and the UK. You will find a heap of us working remotely too, we're truly a global business, helping our customers how and when they need us.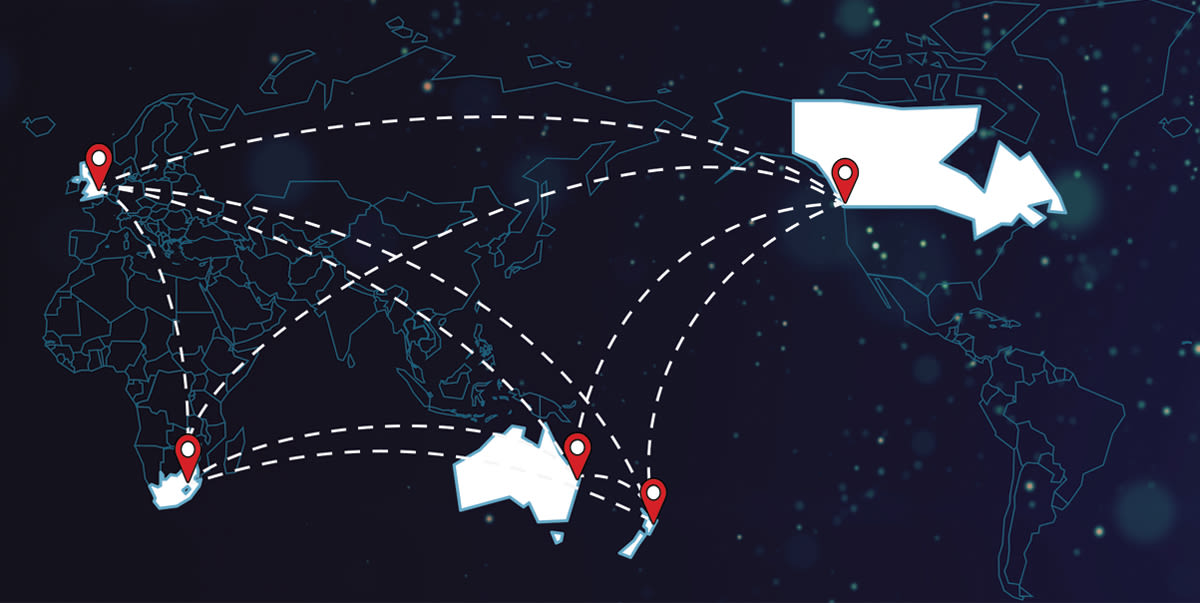 The Trophy Cabinet
When you book with Flight Centre, you're booking with the best in the biz. We don't just talk the talk, we also walk the walk. We pride ourselves on always striving to be the best in everything that we do, and we've got a few awards to prove it.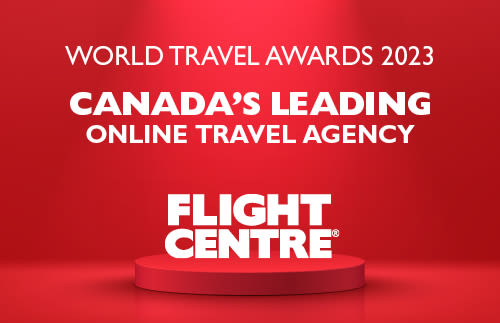 Canada's Leading Online Travel Agency 2023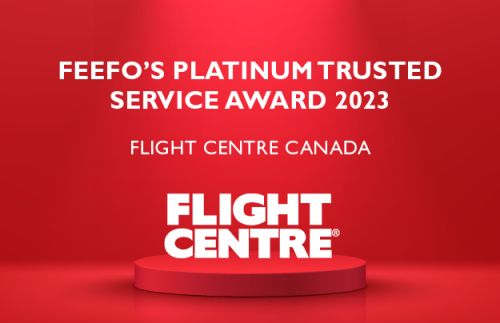 Feefo's Platinum Trusted Service Award 2023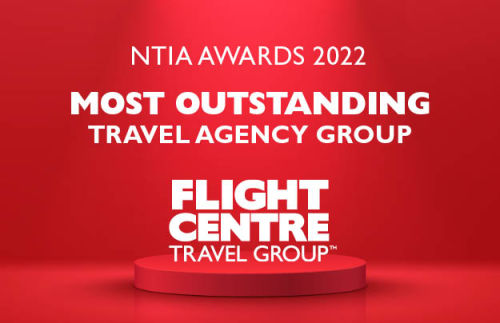 Most Outstanding Travel Agency Group at the NTIA awards 2022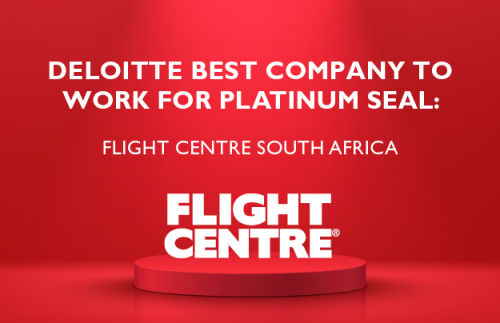 Deloitte's best company work for platinum seal award for South Africa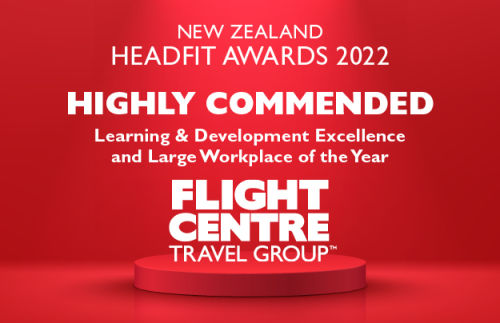 Highly commended Travel Agency Group at the New Zealand Headfit awards 2022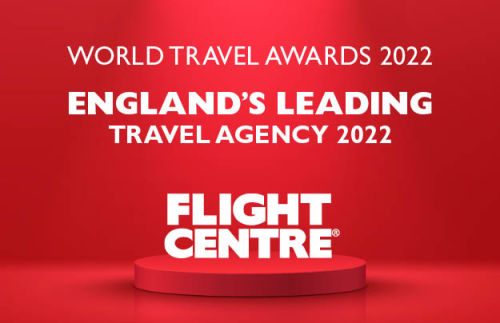 Winner in the World Travel Awards England's Leading Travel Agency 2022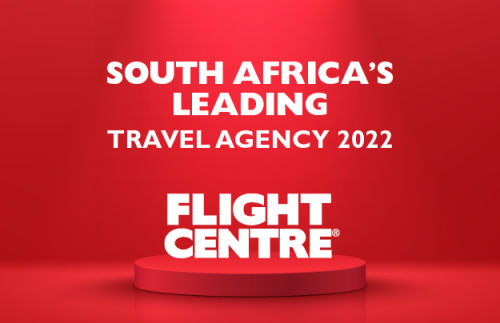 Winner for South Africa's leading travel agency 2022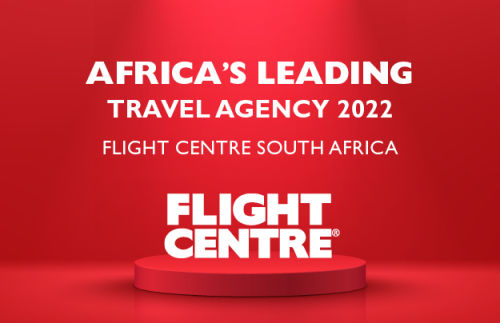 Africa's leading travel agency 2022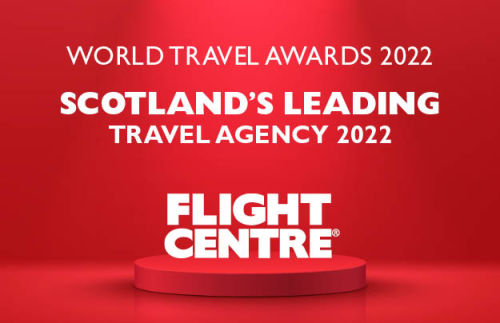 Winner in the World Travel Awards Scotland's Leading Travel Agency 2022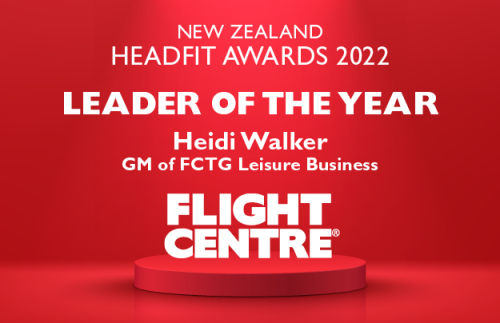 Leader of the year award for Heidi Walker at the New Zealand Headfit awards 2022
Our commitments
ReconciliationWe acknowledge the continuous journey towards reconciliation we contribute to in the countries in which we operate.
FoundationOur philanthropic roots were laid 40 years ago, and we continue to make meaningful contributions to charities around the world that support our company purpose, which is to open the world for those who want to see. The Flight Centre Foundation is our way of harnessing the collective goodness of our people, industry partners and customers to give back to the communities where we work, live and travel.
Your dream job Centre
Put simply, we're a bunch of travel lovers looking for more travel lovers to join our family. We support our people the Flight Centre Travel Group way, with opportunities for our people to thrive, connect, give, move and get rewarded. Check out our available roles today.
You're the centre of our centre
When you book with us, you know you're booking with the best in the business
Responsible business practices
As a global leader in the travel industry, Flight Centre have the opportunity to help bring about real, lasting change; we are committed to doing just that.