Come and find your own Roman Holiday
With a World Heritage-listed centre, there are ample opportunities to bask in the idea – and the ruins – of its former glory. See the gladiatorial heart of the old city at the Colosseum and across the road, admire the Roman Forum. Marvel at Emperor Hadrian's Roman Pantheon, built in 118 AD. The Vatican and the Sistine Chapel in the Vatican Museum are further highlights.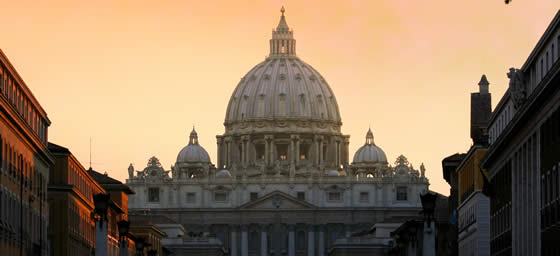 On the contemporary stage, Rome is a sampler's delight. From couture and fine fabrics to leathergoods and providores; the wares of countless artists and chefs make the Eternal City a delight to wander and taste. And it's in the walking of Rome you get to know it. Traditional Roman fare is based on vegetables and less expensive cuts of meat – look for the trattorias full of locals. Know you can never have too much gelato. The great squares, piazze, are where many meet, talk, eat, observe. A holiday in Rome is one to savour.
The Flight Centre Difference
As one of the world's largest travel agencies, we have a huge range of Rome holidays.
Our consultants are experienced holiday experts.
We offer a Lowest Airfare Guarantee.
You can rest assured with our 24/7 Emergency Assistance.
Our holidays are ATOL and ABTA protected.