Chose your own adventure in North America with Flight Centre
A North American holiday is ideal for the outdoor enthusiast. Where you can witness the mighty rush of Niagara Falls, ski the Canadian Rockies, traverse the ochre layers of the Grand Canyon, marvel at the geothermal features of Yellowstone National Park's geysers and hot springs, or enjoy the famous beaches of California and Hawaii. Adults and children alike won't want to miss a trip to iconic theme parks such as Walt Disney World and Disneyland, or watch the spectacular seasonal change from autumn's vibrant leaves to winter's blanket of snow.
Canyonlands - Utah, USA
To take the pace up a notch, North America is also home to famous international cities boasting world-class shopping, cuisine, culture and entertainment. Destinations such as New York, Los Angeles, San Francisco, Miami, Toronto and Vancouver each have a distinct regional flavour and offer a plethora of attractions, festivals and events where you can plan a short trip or a longer stay and always be entertained.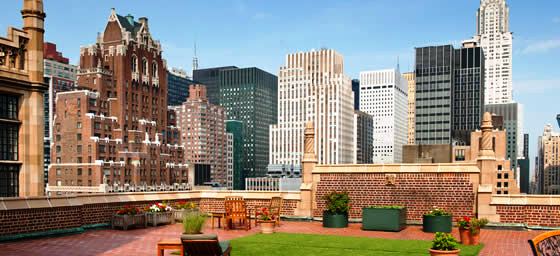 Terrace Over Manhattan - New York, USA

Whether for a city break, a fly drive holiday or a tailor-made Journey, our wide range of holiday packages can be tailor made to suite your needs. Can't see what you like? No problem. Talk to one of our expert consultants and we can create the exact holiday you want for a fantastic price. 
When to go
As such a huge region, there's never a bad time to visit North America - an incredibly expansive land where the 4 seasons are truly felt in parts while in others, winter or summer are a constant. To see North America at its best, there are a number of events worth travelling for. Independence Day, Thanksgiving and Halloween are truly unique holidays to experience in the USA, especially in cities like New York. In Canada, the Calgary Stampede or  Canada Day are great times to see the country in full celebration. 
The Flight Centre Difference
As one of the world's largest travel agencies, we have a huge range of North America holidays.
Flight Centre has staff in the USA and Canada, giving us on the ground knowledge.
Our consultants are experienced holiday experts.
We offer a Lowest Airfare Guarantee or you fly for free.
You can rest assured with our 24/7 Emergency Assistance.
Our holidays are ATOL and ABTA protected.