Make the most of your Bank Holiday with a city break
If your favourite way to spend a day is getting lost in city streets, sampling new food and discovering the latest stores, galleries, shows and more, then you're going to love our city breaks. Taking place in the world's best cities, our breaks will see you exploring a fascinating metropolis in no time.
Take off for a few days and explore the colourful streets of Barcelona, fall in love with canal life in Venice or get to know the charms of Amsterdam. For something more exotic, getaway and get lost in the colourful streets of Marrakesh or Istanbul. With flights, accommodation, transfers and other extras such as breakfast and Wi-Fi often included, our holidays are a great way to getaway and see Europe without the stresses and hassles of organising travel.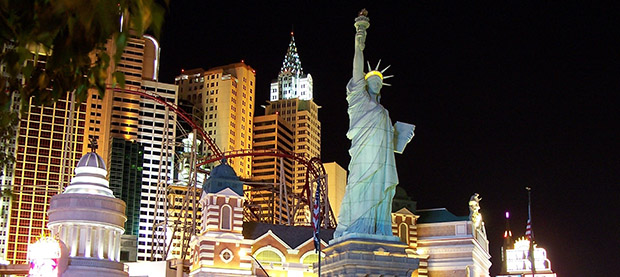 If you've got more time to spare, we have some incredible city breaks that lie further afield. Spend your Bank Holiday weekend shopping up a storm in New York or sinking your teeth into some world famous pizza in Chicago. Las Vegas is another popular city break in the United States. Whether for a celebration or just a chance to get away from it all, Las Vegas is the perfect place to let loose and treat yourself. However you like to indulge - casinos, spas, shows, restaurants, bars, clubs - this hedonistic city has it all and then some.
From one extreme to the other, Dubai and Abu Dhabi are also fantastic destinations for city breaks. Combining modern culture with historic traditions, desert landscapes with city skylines and sprawling beaches, these metropolises offer some of the most unbelievable holiday experiences. Skiing in the desert? Restaurants underwater? Nothing is too farfetched or opulent for the Middle East.