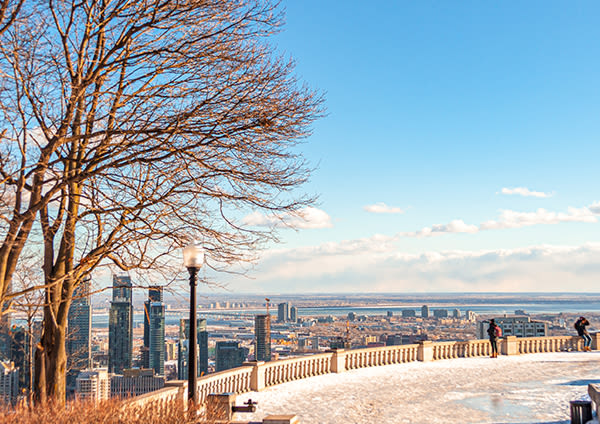 Get ready for the ultimate Montreal holiday! This family friendly destination is brimming with history, diversity, and architectural wonders. From the iconic Notre-Dame Basilica and Montreal Museum of Fine Arts, to McGill University and the Port of Montreal, there is no shortage of awe-inspiring sights to take in. And when the sun goes down, you'll find a host of bars, clubs, and live music venues to enjoy. So what'll it be? Culture, nightlife, and outdoor adventure awaits.
Deals with your name on them...
Explore holidays by interest
Frequently asked questions
What to take on holiday to Montreal?
Don't forget your universal power adaptor, passport & the most comfortable pair of shoes you own to explore. For main character vibes, we recommend headphones & a great playlist!
---
Where to go on holiday in Montreal?
Places like Old Montreal, Downtown, The Plateau, and Mile End are interesting neighbourhoods to explore.
---
How do I go about cancelling my holiday package?
---
What to take on holiday to Montreal?
Montreal is charming all year round. If we had to choose, we'd recommend October for its mild temperature and range of activities.
---
What is there to do in Montreal?
The Underground City, Mont-Royal and The Biodôme are unique spots we highly recommend.
---
How to find the best holiday package?
Sign up to get the hottest deals sent straight to your phone & emails here

You can also check out our deals online, or speak to one of our Travel Experts.
---
...loading
Popular holiday destinations