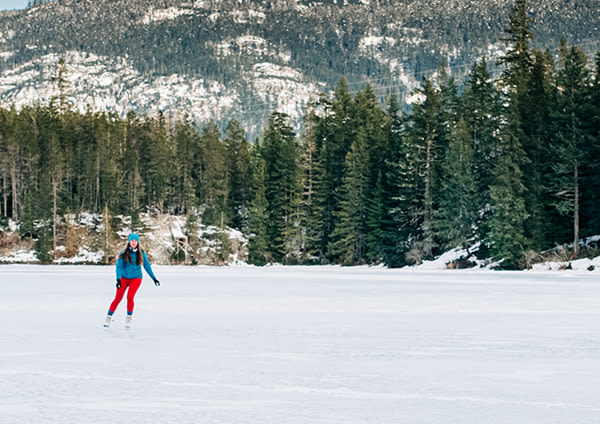 Winter Whistler holidays are bound to deliver sick ski slopes and enough pow to make snow angels all day! With world-class ski facilities, cozy lodges, and plenty of hot cocoa to go around, your mountain getaway is bound to deliver. There's plenty of fun to be had off the slopes too. Hike Whistler Valley Trail, explore Brandywine Falls Provincial Park and hit up local shops, an art museum and a restaurant or two. Get your Whistler holiday packaged sorted today!
Deals with your name on them...
Explore holidays by interest
Frequently asked questions
What to take on holiday to Whistler?
Don't forget your universal power adaptor, passport & the most comfortable pair of shoes you own to explore. For main character vibes, we recommend headphones & a great playlist!
---
Where to go on holiday in Whistler?
You can't get much better than Whistler Blackcomb, a world renowned alpine resort made famous by the 2010 Winter Olympics.
---
How do I go about cancelling my holiday package?
---
When is the best time to visit Whistler?
If you're looking to ski, you've got to visit Whistler in January. Otherwise, July is a great time of year to hike, bike and explore.
---
What is there to do in Whistler?
Known for its skiing and snowboarding, Whistler is a town of adrenaline, with mountain biking, ziplining, helicopter rides and hiking also on offer.
---
How to find the best holiday package to Whistler?
Sign up to get the hottest deals sent straight to your phone & emails here

You can also check out our deals online, or speak to one of our Travel Experts
---
...loading
Popular holiday destinations