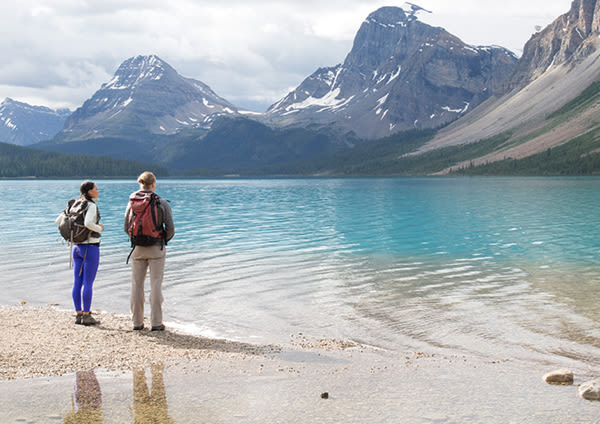 Get ready to be mesmerized by the stunning mountain vistas and outdoor adventures you'll embark on during your Banff holiday. Nestled in the Canadian Rockies, this town is a nature lover's paradise. From skiing and hiking, to visiting grand natural landmarks like Lake Louise and Banff National Park, to soaking in the natural hot springs, Banff will keep you busy. The saying "though she be but little, she is fierce" may as well have been written about this small town. Seriously, you won't want to leave!
Deals with your name on them...
Explore holidays by interest
Frequently asked questions
What to take on holiday to Banff?
Don't forget your universal power adaptor, passport & the most comfortable pair of shoes you own to explore. For main character vibes, we recommend headphones & a great playlist!
---
What is there to do in Banff?
Try hiking, hot springs, horseback riding, skiing, tubing or dog sledding!
---
How to find the best holiday package?
Sign up to get the hottest deals sent straight to your phone & emails here

You can also check out our deals online, or speak to one of our Travel Experts.
---
When is the best time to visit Banff?
If you're after hiking and classic outdoor activities, June-August is best. Otherwise, take advantage of this ski town's great slopes in the Winter from December-February.
---
How do I go about cancelling my holiday package?
---
...loading
Popular holiday destinations