Feel the sand between your toes at Seashells Scarborough Apartments, home to a sunny stretch of beach and seriously photogenic sunsets over the Indian Ocean. When not chilling out on the beach, sign up to surfing, swimming, or kitesurfing sessions.
Property Facilities
Tour/sightseeing desk
Air conditioning
TV in rooms
Balcony
CD/DVD player
Ceiling fan
Elevators/lifts
Hairdryer
Heating
IDD telephone
In-house movies
In-room safe
Internet - Cable
iPod docking
Iron/board
Kitchenette
Parking nearby
Satellite/cable
Separate bath
Shower only
Shower/bath
Spa bath
Tea/coffee-making facilities making
Washer/dryer
Internet - Wi-Fi
Refrigerator
Dining & Entertainment
Family Facilities
Leisure & Recreation
Swimming pool
Spa/Jacuzzi
Why we recommend Seashells Scarborough
Experience laid-back beachside living less than five minutes' stroll from the soft sands of Scarborough Beach. Self-contained ocean-facing apartments offer plenty of space for families, along with huge balconies where you can savour the famous Scarborough sunsets. With the beach so close and two outdoor pools (one of which is heated), Kids' will be in their element here.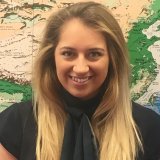 Planning your holiday
With over 25 years' travel experience between us, my team and I are here to book your next adventure. Between us we have the world covered and will send you on the trip of a lifetime – we can't wait ...
GET IN TOUCH