Choose from our range of Africa holiday packages below that each include your flights, accommodation, and often special bonuses like tours and free upgrades. If you can't find the package you're looking for, contact one of our friendly consultants on 0800 587 0058 and don't forget to ask about customising a package to suit your needs.
Flights to Africa are your ticket to an adventure, from a safari in Kenya or Zimbabwe or an island getaway to the Seychelles or Mauritius. While the options are almost endless, most flights from the UK to Africa generally disembark or involve a stopover at OR Tambo International Airport in Johannesburg, South Africa, the continent's busiest international airport. Direct flights from London to Johannesburg generally take around 11 hours, while other destinations such as Cairo, Marrakech and Nairobi are much shorter.
Airlines that fly from the UK to Africa include: 
Main Africa International Airports: 
Useful Information
Before booking your Africa flights, be sure to check out your destination's entry restrictions. In Africa this can range from country to country. For example British passport holders do not require a visa in order to visit South Africa and Mauritius for 90 days or less, while in Zimbabwe and Egypt you will need to apply for a visa either prior or upon arrival in order to enter the country.
At Flight Centre, we can arrange flights to the following destinations. Looking for something in particular or want to include a stopover along the way? Contact one of our friendly consultants on 0800 587 0058 and don't forget to ask about our latest holiday deals as well.
From the exotic opulence of Morocco and ancient Pyramids of Giza near Cairo in the north, to the view from Cape Town's Table Mountain in the south, Africa spans 8,000 kilometres and reaches a similar distance east to west. Across this continent you can find the birthplace of modern humans and a clutch of natural geographic beauties (including the world's longest river, tallest free-standing mountain, beguiling waterfalls and deserts that sear some of the hottest places on the planet).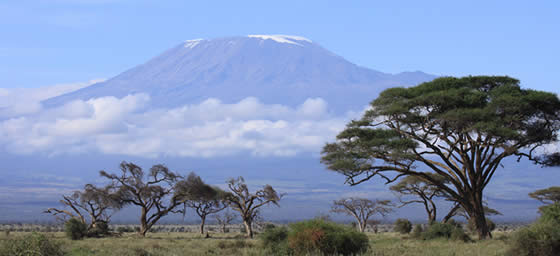 Mount Kilimanjaro
When booking your flights to Africa, take into consideration the tourist spots you want to see. To see the Lion King side of Africa complete with lions, elephants and hyenas, you're going to need to book your flights to Nairobi, Dar Es Salaam or Johannesburg and set out on a safari.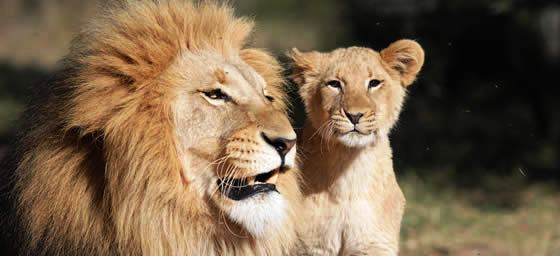 King of the Jungle
Alternatively, for a beachside holiday in the African sun, flights to Mauritius, Mahe Island or Cape Town will provide you with the pristine sandy spots you seek. Some other travel-worthy attractions in Africa to consider include the Great Pyramids of Giza in Egypt and the spectacular Victoria Falls, located on the border of Zambia and Zimbabwe. So, when the travel bug bites, grab a flight to Africa or ask about our Africa holiday packages to keep your plans simple. Want to go but need to find out more? See our Africa travel guide.