Choose from our range of holiday to Shanghai below that each include your flights, accommodation and often special bonuses like tours and free upgrades. If you can't find the package you're looking for, contact one of our friendly consultants on 0800 587 0058 and don't forget to ask about customising a package to suit your needs.
During the nineteenth century Shanghai was a pivotal trading centre between east and west, reaching its pinnacle during the 1930s. However under the Communist Party the city fell out of favour until the 1990s when the metropolis underwent incredible redevelopment to again assert its dominance in the region. Having hosted the 2010 expo, focus is now squarely back on this great Asian city.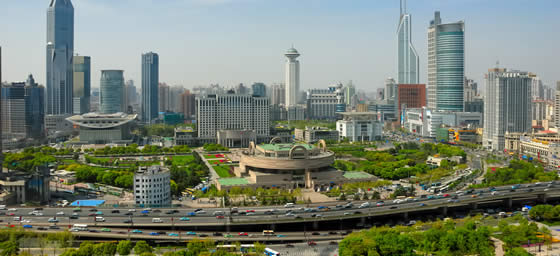 People's Palace
Once the financial heart of China for foreign investment, the Bund on the Huangpu River today provides a wonderful stroll through western nostalgia. The impressive buildings in European architectural styles remain but most now house Government offices. Either way, exploring the Bund is one of Shanghai's must do experiences. On the other side of the river is the district known as Pudong, which provides the perfect contrast in architectural styles to the Bund. This is progressive China with state-of-the-art designer buildings that demonstrate the importance of modern Shanghai. The Oriental Pearl Tower, positioned on the bend in the river, is one of the symbols of the city. Other structures of note in Pudong include the Jin Mao Tower and the Shanghai World Financial Centre.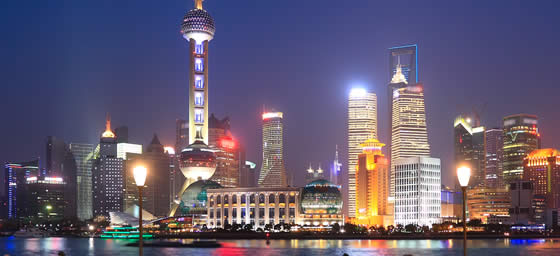 A Skyline to Remember
History enthusiasts will enjoy exploring the district known as the French Concession, an exclusive Shanghai neighbour that was once dubbed the Paris of the East. On the other hand, keen shoppers will take delight along Nanjing Road, a shopping strip that boasts 600 shops stretching five and a half kilometres. The Yuyuan Garden, a traditional Chinese garden designed in the Ming and Qing styles, offers a peaceful oasis away from the city bustle. Also consider visiting the Jade Buddha Temple.