Choose from our range of Darwin holidaysbelow that each include your flights, accommodation, and often special bonuses like tours and free upgrades. If you can't find the package you're looking for, contact one of our friendly consultants on 0800 587 0058 and don't forget to ask about customising a package to suit your needs.
Lying at the top end of Australia, Darwin is located in close proximity to Southeast Asia, making it one of Australia's most multicultural cities. This melting pot of cultures has made Darwin into a foodie's haven with a great range of exotic cuisines and produce available. A great place to see what's on offer is at the city's famous markets. Perhaps the best market shopping in Darwin is at the Mindil Beach Markets, which overflows with irresistible foods, arts, crafts and more. These markets are held Thursday and Sunday nights between late April and late October.

Another highlight of Darwin is the city's sprawling harbour. Beloved by locals and tourists alike, Darwin Harbour is home to a fantastic range of bars and restaurants, shops, lagoons, parklands and bike paths. Head to the harbour in the afternoon for a swim before settling down to watch the sunset over a seafood dinner served alfresco. Alternatively, a great way to take in the sights of the harbour is on a sunset cruise.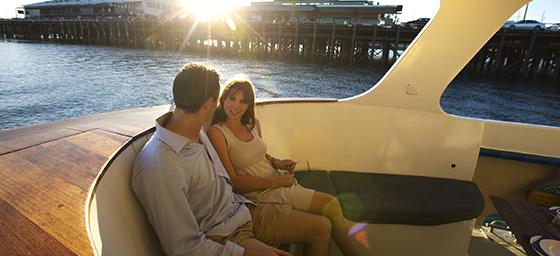 A trip to Darwin is also great starting point to visit some of Australia's most prized natural treasures, including Kakadu National Park, Litchfield National Park, the Tiwi Islands, the Mary River Wetlands and Arnhem Land. These unique sites are home to some of Australia's most breathtaking scenery and also offer a chance to experience authentic aboriginal culture at its best.