Singapore Airlines Flights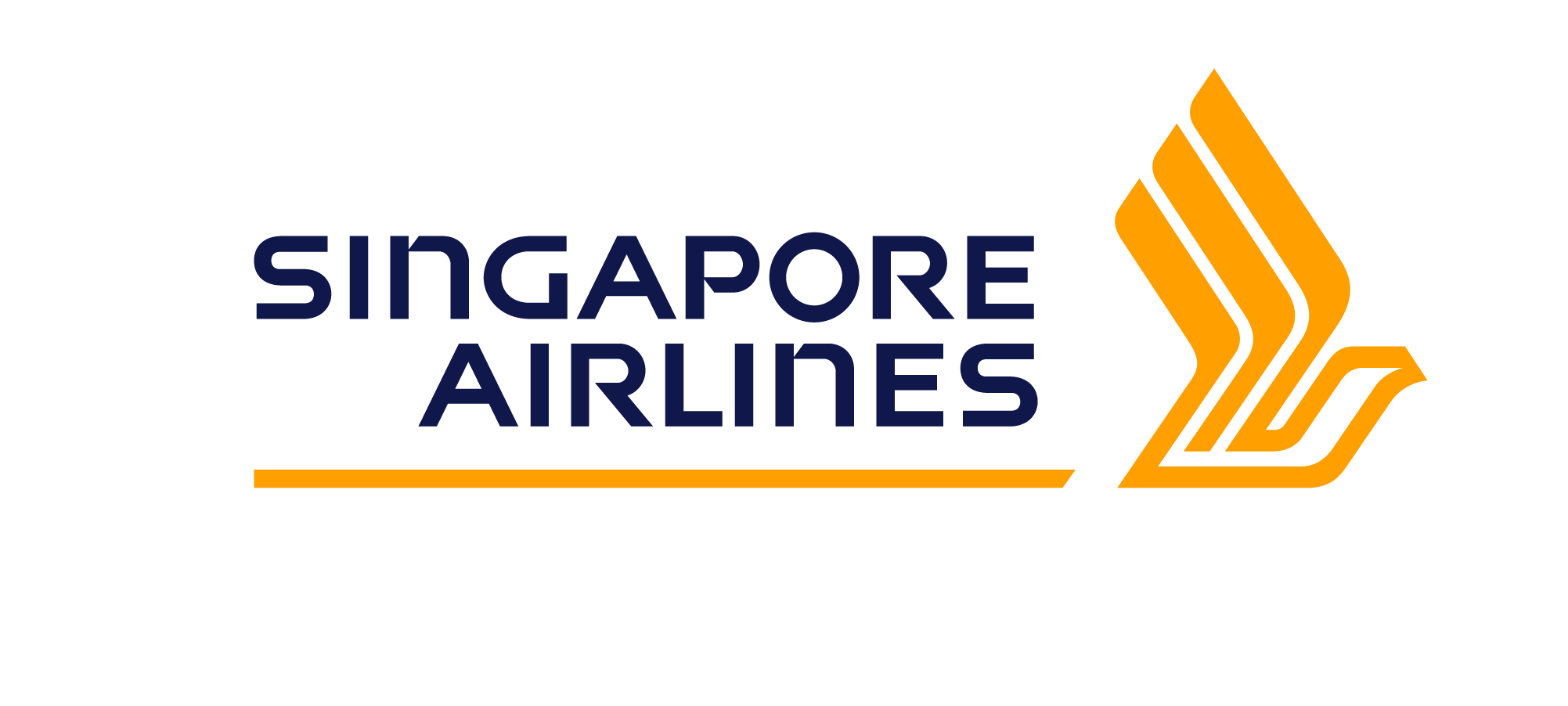 Overview

Before You Fly

In the Air
About Singapore Airlines
The world's most awarded airline, Singapore Airlines prides itself on offering a fully personalised service. With four daily departures from London Heathrow and four weekly departures from Manchester to Singapore, together with its low-cost sister airline Scoot, you can seamlessly travel to over 95 destinations worldwide, including eight Australian gateways - Adelaide, Brisbane, Cairns, Darwin, Gold Coast, Melbourne, Perth and Sydney.
Check-in
Self Check-in
Check in quickly and easily on the Singapore Airlines website; all you need is your reservation number. Boarding passes can be printed in advance up to 48 hours before flight departure. Even when not checking bags, passengers must proceed to the check-in counter at the airport for passport and travel documentation checks.
Airport Check-in
Depending on your departure point, most airport check-in counters for Singapore Airlines open between 2 and 4 hours before departure. Most check-in points close 40 minutes before departure with Sao Paulo, Copenhagen and Beijing closing one hour prior.
Mobile Check-in
Download the Singapore Airlines mobile app and watch it do all the hard work for you. As soon as it is 48 hours before your flight you will be able to use the app to check-in and download your boarding pass which you can then keep in the palm of your hand. You can also check-in online through Singapore Airlines' website and either print or download your boarding pass directly from there.
---
Baggage Allowance
Carry-On
Economy class passengers are allowed 1 piece of carry-on luggage no greater than 7kg in weight. Passengers flying Business, First and Suite classes are allowed 2 carry-on bags, each with a maximum weight of 7kg. Items allowed over and above this allowance are a ladies handbag, laptop or camera bag, and a coat, walking stick and umbrella.
Checked
Singapore Airlines uses the piece system for flights to the U.S. and Brazil and the weight system for all other destinations. Flights to and from the United Kingdom go by the weight system. The amount of weight allowed depends on the class flown and frequent flyer status.
The standard allowance for each class is as follows:
Economy – 30kg
Premium Economy - 35kg
Business – 40kg
First – 50kg
Suites – 50kg
KrisFlyer Elite Gold and Star Alliance Gold frequent flyers are allowed an additional 20kg while Singapore PPS Club members are allowed double the standard allowance.
Bulky Items
Sporting equipment and pets are included in the standard weight allowance. Oversized musical instruments such as guitars and cellos can only be carried on board when travelling in economy class and when a separate seat has been purchased for the instrument.
Infant Baggage
A small infant bag with food or formula and diapers or nappies is allowed in addition to a passenger's carry-on bag. Infants are also allowed 10kg of checked luggage while collapsible prams or strollers are checked free of charge.
---
KrisFlyer Loyalty Programme
Singapore Airlines maintains a frequent flyer programme called KrisFlyer. Points can be earned and redeemed on Singapore Airlines, Silk Air, Star Alliance airlines and over 100 other airline and travel related partners. There are three KrisFlyer tiers: KrisFlyer, KrisFlyer Elite Silver and KrisFlyer Elite Gold. Each tier enjoys valuable promotions and, with elite status, greater levels of recognition.
Singapore Airlines now gives you the opportunity to use your KrisFlyer miles to pay for all or part of your airfare when flying on Singapore Airlines. This now gives greater flexibility for when you book your tickets. Earn KrisFlyer miles on your online purchases, in the comfort of your home or while on the move. Shop on KrisFlyer Spree and choose from over 2,000 leading global and local online shops, plus enjoy exclusive promotions from your favourite brands too.
The PPS Club is exclusively for Singapore Airlines' most valuable members. It is a world of prestige and luxury, with a greater level of preferential treatment and special attention designed to make your travel experience more comfortable and convenient. PPS Club membership will be yours when you accrue a PPS Value of S$25,000 within a period of 12 consecutive months.
You'll feel right at home with Singapore Airlines' award-winning service. Ergonomically designed backrests and the perfect neck support, you'll get to your destination in great comfort. If you have specific dietary requirements, order a special meal to suit your needs.
Entertainment: An 11-inch HD touch-screen monitor with an enhanced KrisWorld entertainment system works together with the SingaporeAir mobile app, and saves your playlists and preferences for your flights, so you can easily pick up right where you left off. And with a power outlet and a USB port at your seat, you'll always be charged.
Food and Beverage: Generous meals and refreshments. In-flight menus are available to view before your flight, and Economy passengers can choose between Asian and Western dishes. Regional favourites are often featured on the menu according to the flight's origin and destination points. The meal service is complimentary, as is the full bar and beverage service. Light snacks are also served between meals on long-haul international flights.
Top Singapore Airlines Flight Deals & Airfares
Upgrade to Singapore Airlines Premium Cabins
Choose an Option to Book Flights with Your Favourite Airline
Flight Centre's Travel Consultants really know their stuff when it comes to creating bespoke itineraries. Get in touch below, and let us tailor-make it easy
Frequently Asked Questions (FAQs)
How can I check the status of my mishandled/lost baggage?
Singapore Airlines has a Baggage Tracer System that will show you where it is and allow you to, if necessary, edit where it is delivered. All you need to do is enter your name and File Reference number. If you would like even more rapid service, locate the nearest Singapore Airlines airport office and talk to a representative in person.
What is the difference between Economy and Premium Economy on Singapore Airlines?
The seats in the Premium Economy section are designed to be slightly more comfortable for you as each seat features a 38-inch seat pitch, 18.5 to 19.5-inch width and an 8-inch recline, both slightly more than a standard Economy seat. With Premium Economy, you will be treated with priority from check-in to boarding; this includes being able to select and reserve your meal from the Book the Cook portal all the way up until 24 hours before your departure time!
Can I pre-book seats on Singapore Airlines?
Yes, no matter your cabin class, you can pre-book your seat! This is completely complementary unless you have selected to fly with the Economy 'Lite' fare. In this case, there will be a small fee that will fluctuate depending on where the seat is. The only exception would be if you are either a PPS Club, KrisFlyer Elite Gold or KrisFlyer Elite Silver member—members have all seat-selection fares waived.
Did You Know?
If you are transiting through this tiny island-state, you can discover Singapore's sights, sounds, and rich heritage with the newly re-launched Free Singapore Tour! For travellers with at least 5.5 hours to 24 hours to spare till your connecting flight, join one of three free 2.5-hour guided bus tours, which include photo stops at famous landmarks, or a walking tour that showcases Changi Airport's latest development, Jewel.
Singapore Airlines believes in using more sustainable practices, which even includes where they source their food from. Singapore Airlines serves produce originally grown on a vertical indoor farm called AeroFarms. AeroFarms uses aeroponic technology instead of soil, pesticides or sunlight which allows them to grow a delicious abundance of fresh foods all year-round.
Contact Our Friendly Travel Consultants for a Quote
Your holiday
We know our stuff when it comes to holidays all around the world and – most importantly – with a little bit of information, our Travel Experts can tailor make a trip to suit you. So what are you waiting for?
Information correct as of September 2019.