Qatar Airways First Class Flights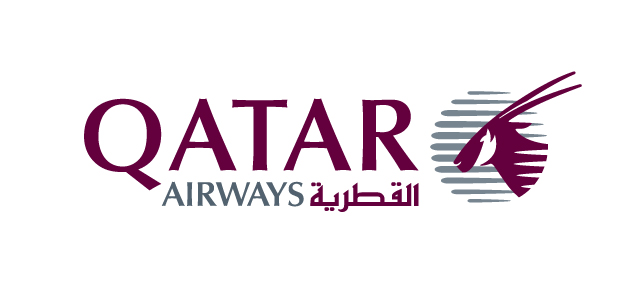 Travel First Class and experience elegance, refinement and world-class personal service in your private space. Seats have a 90-inch pitch, come equipped with a 24 x 23-inch meal table for two, and convert into fully lie-flat beds, 90 inches in length, with built-in back massage functionality. And you can shop till you drop into that bed too thanks to the in-flight duty-free offering – with plenty of products perfect for filling up your 50kg baggage allowance. An award-winning cabin crew will attend to your requests and deliver the five-star service you deserve. From fine dining for two and onboard lounge bar access to designer amenity kits, and even luxury male and female sleeper suits and slippers, trust Qatar Airways to provide you with only the best.
Entertainment: Choose from over 4,000 entertainment options on your 26-inch LCD TVs, controlled with a touchscreen remote and fitted with laptop power/USB/iPod ports.
Food and Beverage: Enjoy fine dining at any time during the flight, with gourmet meals and a selection of fine wines and Champagne. Or head for the in-flight lounge bar, available on A380 aircrafts. It's an engaging space for you to relax, experience signature beverages, gourmet coffee blends and exclusively developed menus.
London Heathrow Premium Lounge
Qatar Airways' Premium Lounge changes your experience of travel completely. More a boutique hotel or private club than a lounge, this is a venue where spending time is a pleasure, whether it's dining in the Global Brasserie or feeling revitalised by the private shower facilities with heated floors and luxury amenities.
Al Safwa First Lounge
In Qatar Airways' Al Safwa First Lounge, the passenger is the priority. Every inch, every feature, and every facet is specially designed to create the most luxurious lounge experience ever imagined, so guests can enjoy a seamless journey from start to departure. Admire the sandstone and marble detailing, luxury spa, Islamic fine art installations and a 250-seat restaurant, with a selection of fresh a la carte dishes on offer.
Choose an Option to Book Flights with Your Favourite Airline
Flight Centre's Travel Consultants really know their stuff when it comes to creating bespoke itineraries. Get in touch below, and let us tailor-make it easy
Contact Our Friendly Travel Consultants for a Quote
Your holiday
We know our stuff when it comes to holidays all around the world and – most importantly – with a little bit of information, our Travel Experts can tailor make a trip to suit you. So what are you waiting for?