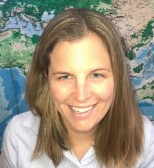 Our lovely Travel Experts at Flight Centre Canterbury look forward to welcoming you and showing you why we keep customers coming back to us, time and again.
Elaine Matthews
Manager
opening hours
More about this store
Flight Centre Canterbury is located next to Hotel Chocolate and has been serving customers for over 6 years. We are part of the world's largest travel agent - with stores across the UK and more than 2000 worldwide. As a result, we have access to a wide range of flights and holidays, as well as tours, car hire, travel insurance and more. Combined with out exceptional customer service, Flight Centre Canterbury is the ideal place to book your next holiday. Come in store today to find out more.
What our customers say about our store
Contact our experts
We know our stuff when it comes to flights – our Travel Experts can get the best flight option for you, within your budget and travel dates. - So what are you waiting for?