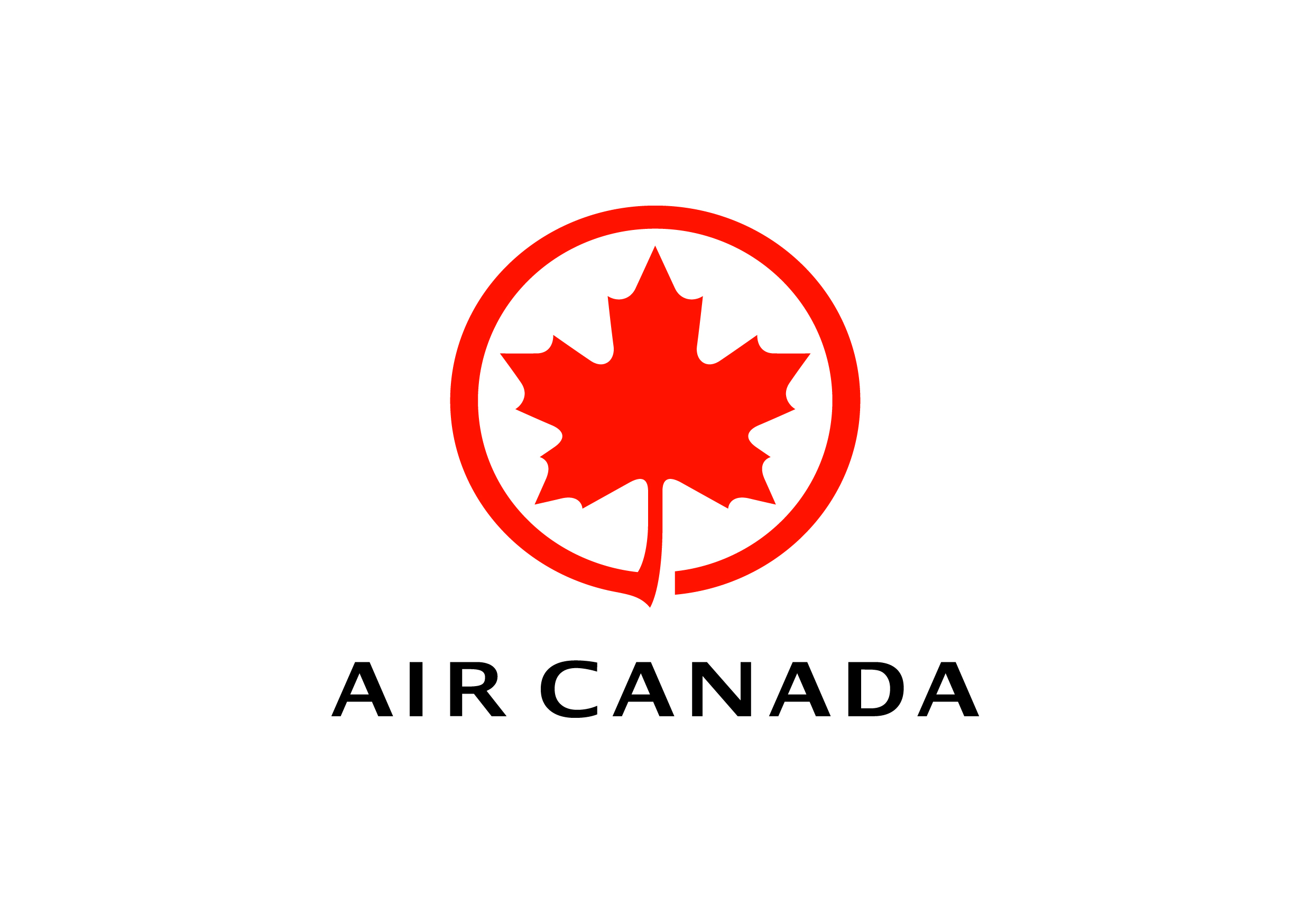 Overview

Before You Fly

In the Air
About Air Canada
Start your Canadian holiday on the plane with Air Canada. The airline is the flag carrier of Canada and operates an award-winning service to over 120 destinations across North America. Air Canada offers more non-stop direct flights from London Heathrow to Canada than any other airline, and onboard there is a choice of three cabins of service: International Economy Class, Premium Economy Class and Air Canada Signature Class.
Check-in
Air Canada offers four convenient methods for check-in: Airport counter, web, mobile and airport kiosk. Some passengers, such as children travelling alone and those with special needs may be required to check in with a staff member at the airport counter. Reservations with code-share flights may also require counter check-in at the airport.
Web Check
Web check-in opens 24 hours before departure. Simply print off your boarding pass at home or at the kiosk when arriving at the airport before continuing to the bag drop off counter. Web check-in is available for departures from Sydney and all Canadian and U.S. airports but may not be available at other international locations.
Mobile Check-in
Check in using your mobile device up to 24 hours before departure. An electronic boarding pass will be sent to your device for boarding. Mobile check-in is available for passengers with electronic tickets who are travelling on Air Canada flights only (not code share) and for bookings with four or less people.
Airport Kiosk
Guests may print off boarding passes and select seats at an airport self-service kiosk. Kiosks are available at most Canadian and US destinations and many international destinations. Kingsford Smith Airport in Sydney, Australia does not have airport kiosks for check-in. Check in must be done at the counter or by web or mobile check-in.
---
Baggage
Carry-on Baggage
Each passenger is allowed one standard carry-on item plus one personal item to take on board. Each item must not weigh more than 10kg (22lbs) and must be able to fit under the seat in front of you. Restrictions on liquids and gels are the same for internal Canada flights as on international flights. All containers must be within the 100mL (3.4 oz.) maximum and be placed in a clear re-sealable plastic bag no larger than 1 litre.
Checked Baggage
Checked baggage rules vary depending on the routing, class of service and frequent flyer tier status. For flights between Australia and Canada and most other international routes, the standard allowances with no frequent flyer tier status are as follows:
Economy Class: First 23kg bag free with each additional 23kg bag charged at $100 CAD/USD. The maximum linear dimension of each bag must not exceed 158cm (62 inches). Oversize charges will apply for bags exceeding this limit. Overweight charges will apply to any bag weighing between 23 and 32kg. Bags weighing more than 32kg will not be accepted.
Premium Economy Class: Guests in Premium Economy are allowed two bags free of charge. Each additional bag is $225. While the weight and size limits are identical to that of standard economy class, no overweight or oversized charges will apply when additional bag fee is paid.
Air Canada Signature Class: The Air Canada Signature Class free bag allowance includes two 32kg bags with a maximum linear dimension for each bag of 158 cm (62 inches). A third bag will be charged at $225.
Check with your consultant for specific baggage allowances for your flight.
---
Frequent Flyer Programme
With over 150 retail, financial and travel partners, Aeroplan® is Canada's most rewarding loyalty programme offering many opportunities to earn Aeroplan Miles. Thanks to this partnership with Aeroplan, Air Canada and its 28 Star Alliance member airline partners allow frequent flyers to quickly and easily earn miles towards exciting travel rewards and privileges.
Air Canada Altitude, previously known as the Air Canada Top Tier Programme, is designed to recognise Air Canada's most frequent flyers with a range of priority travel services, lounge access, and upgrades that make travel as comfortable and seamless as possible. An Air Canada Altitude member will benefit from Air Canada's partnership with the Aeroplan programme, which offers a range of ways to earn and redeem valuable Aeroplan Miles, including flights to over 1,200 destinations worldwide. Altitude Qualifying Miles earned on eligible flights with Air Canada and the Star Alliance member airlines are also redeemable Aeroplan Miles.
Economy Class
International: International Economy Class seats offer a seat pitch of up to 31 inches. Passengers will enjoy a complimentary hot meal accompanied by a selection of wines and spirits. Special meals are available 24 hours in advance when ordered through Air Canada Reservations. Preferred seating is available for a fee. Duty-free items are available in-flight.
North American & Caribbean: Domestic flights within Canada of 90 minutes or more, as well as flights from Canada to the USA, Mexico, Costa Rica, Bermuda and the Caribbean, feature snacks and meals for purchase from the Air Canada Café menu. Coffee, tea, juice and soft drinks are complimentary. Purchases must be made using a credit card. Seat features are similar to those on international services.
Economy Class entertainment: All seats feature personal touch-screen TVs with hundreds of hours of top-rated entertainment, single-pin audio jack and a USB port for personal charging.
Top Air Canada Airfares & Flight Deals
Upgrade Your Air Canada Cabin
Choose an Option to Book Flights with Your Favourite Airline
Flight Centre's Travel Consultants really know their stuff when it comes to creating bespoke itineraries. Get in touch below, and let us tailor-make it easy
Your holiday
We know our stuff when it comes to holidays all around the world and – most importantly – with a little bit of information, our Travel Experts can tailor make a trip to suit you. So what are you waiting for?