17 Women Who Changed the World of Travel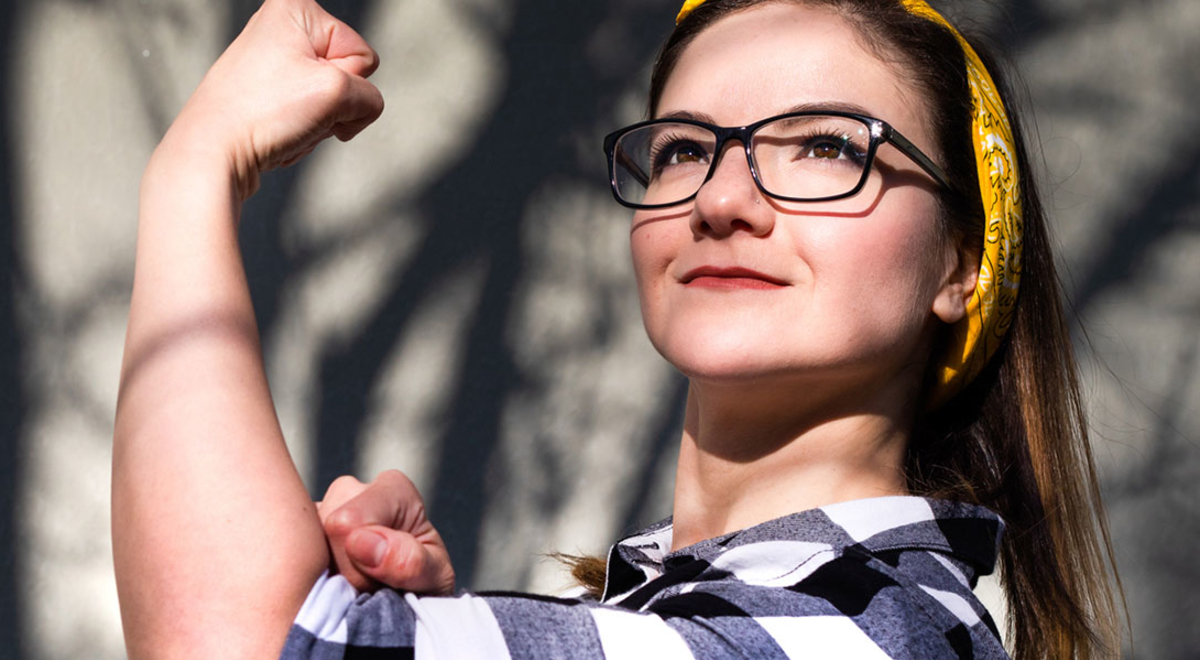 Travel is an amazing thing. It broadens minds, borders, and possibilities, but it's also a realm where we can visibly see people, especially women, changing the world. From great women in history who blazed trails and broke records – both here in the UK and all around the world – to modern-day icons who are making a big difference, here are the amazing women we're celebrating this International Women's Day.
Coming Up: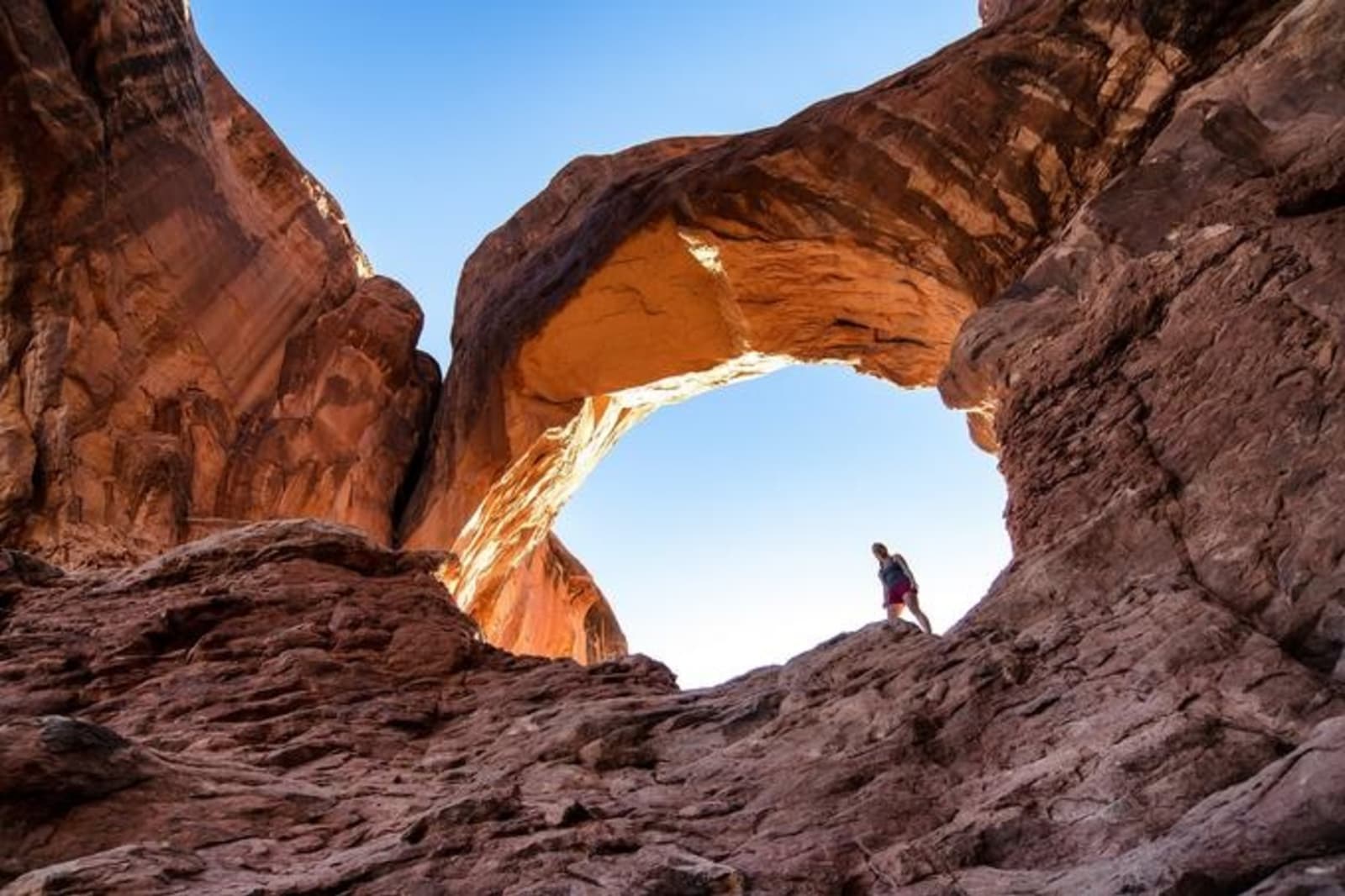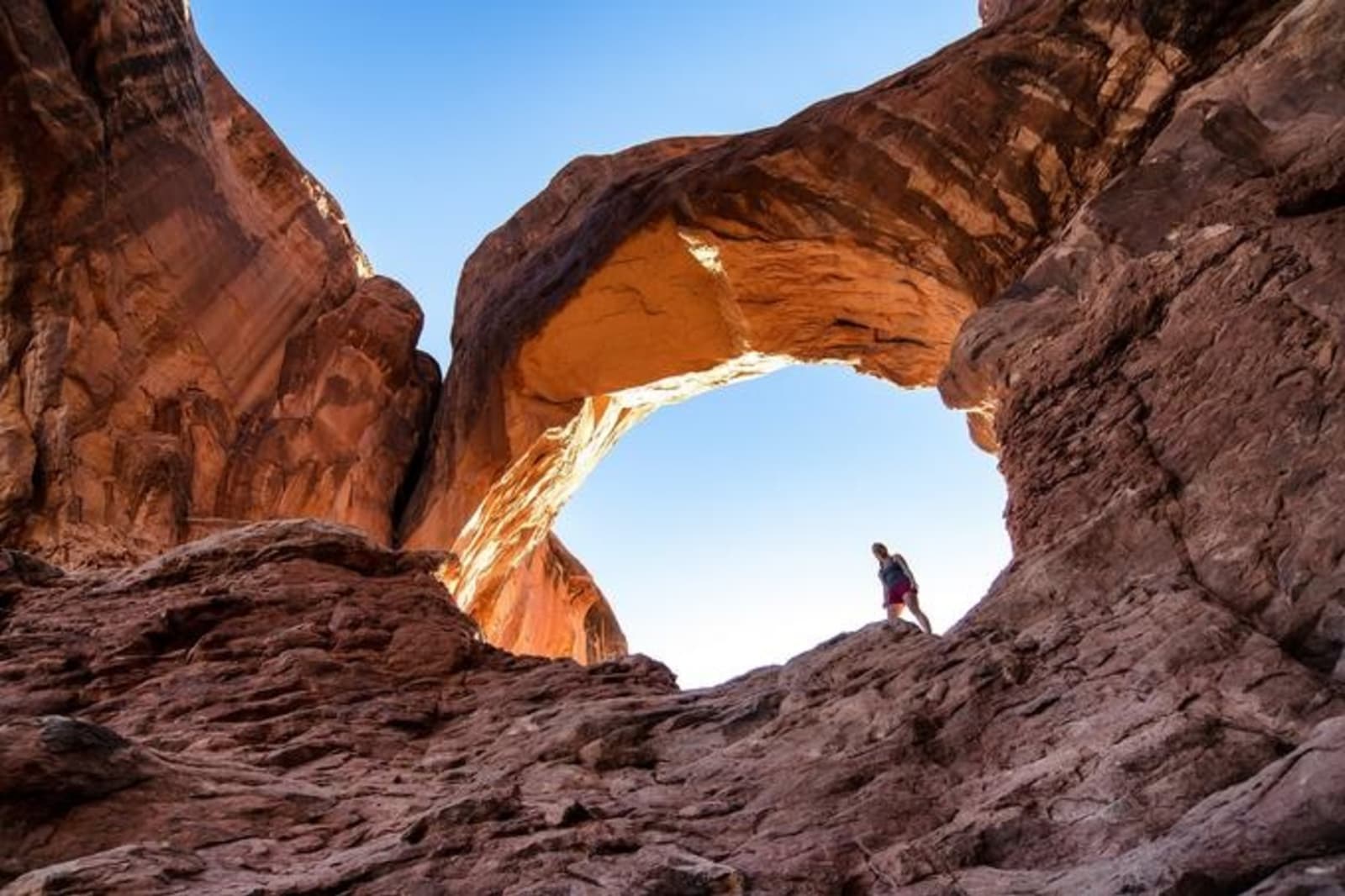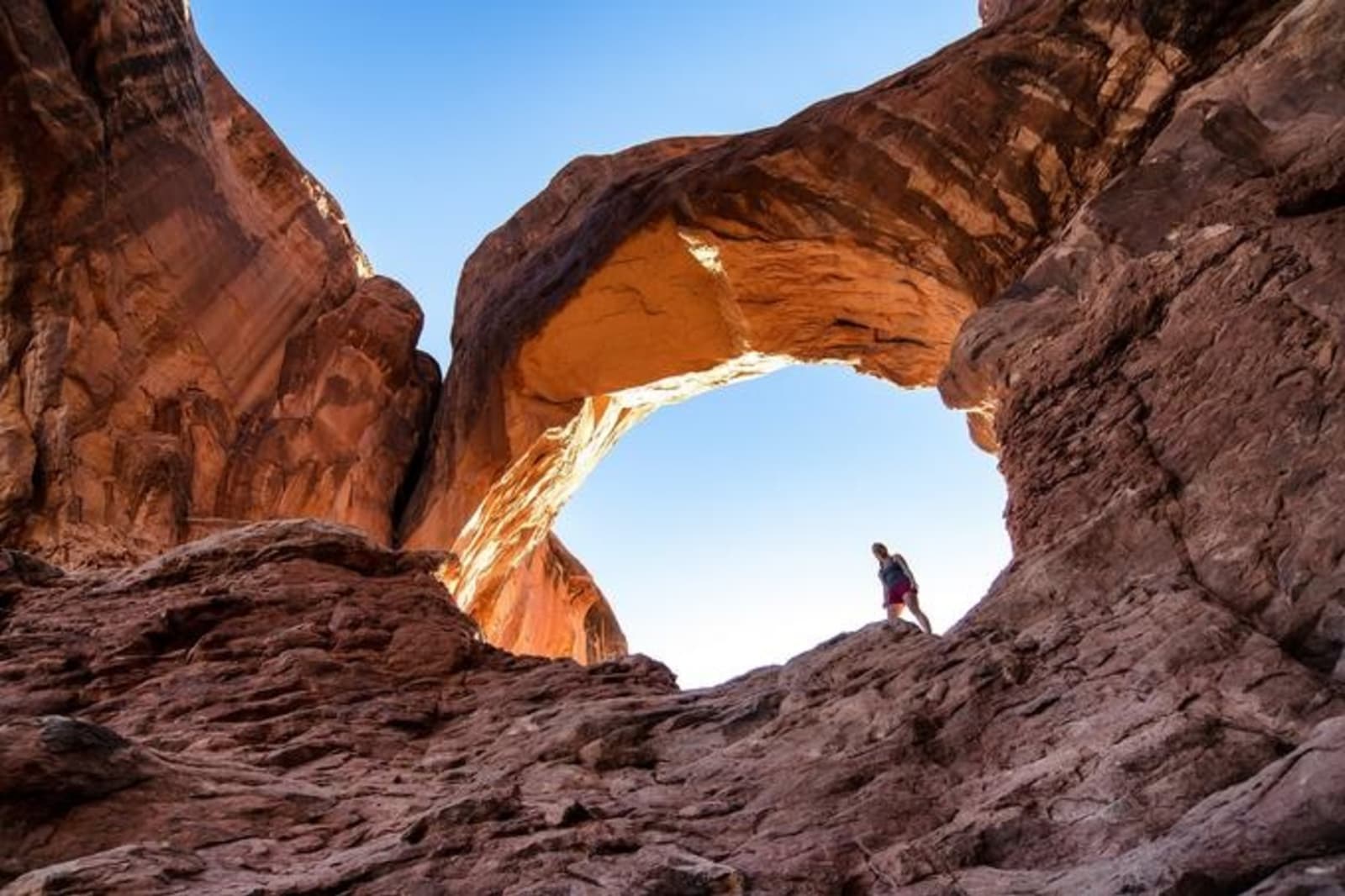 What is International Women's Day All About?
19 March 1911 was a key day for women everywhere. It was the first International Women's Day, celebrated across Austria, Denmark, Germany and Switzerland, and marked a year since women's rights advocate, Clara Zetkin, proposed the celebration. It saw both women and men join forces to rally for women's rights to work, vote, and hold public office.
Today, we're delighted to say that International Women's Day is marked on a global scale. It's a chance to celebrate women's achievements, challenge gender-based discrimination, and join our fellow women in the fight for gender equality. Learn more about International Women's Day, and join a community near you, here.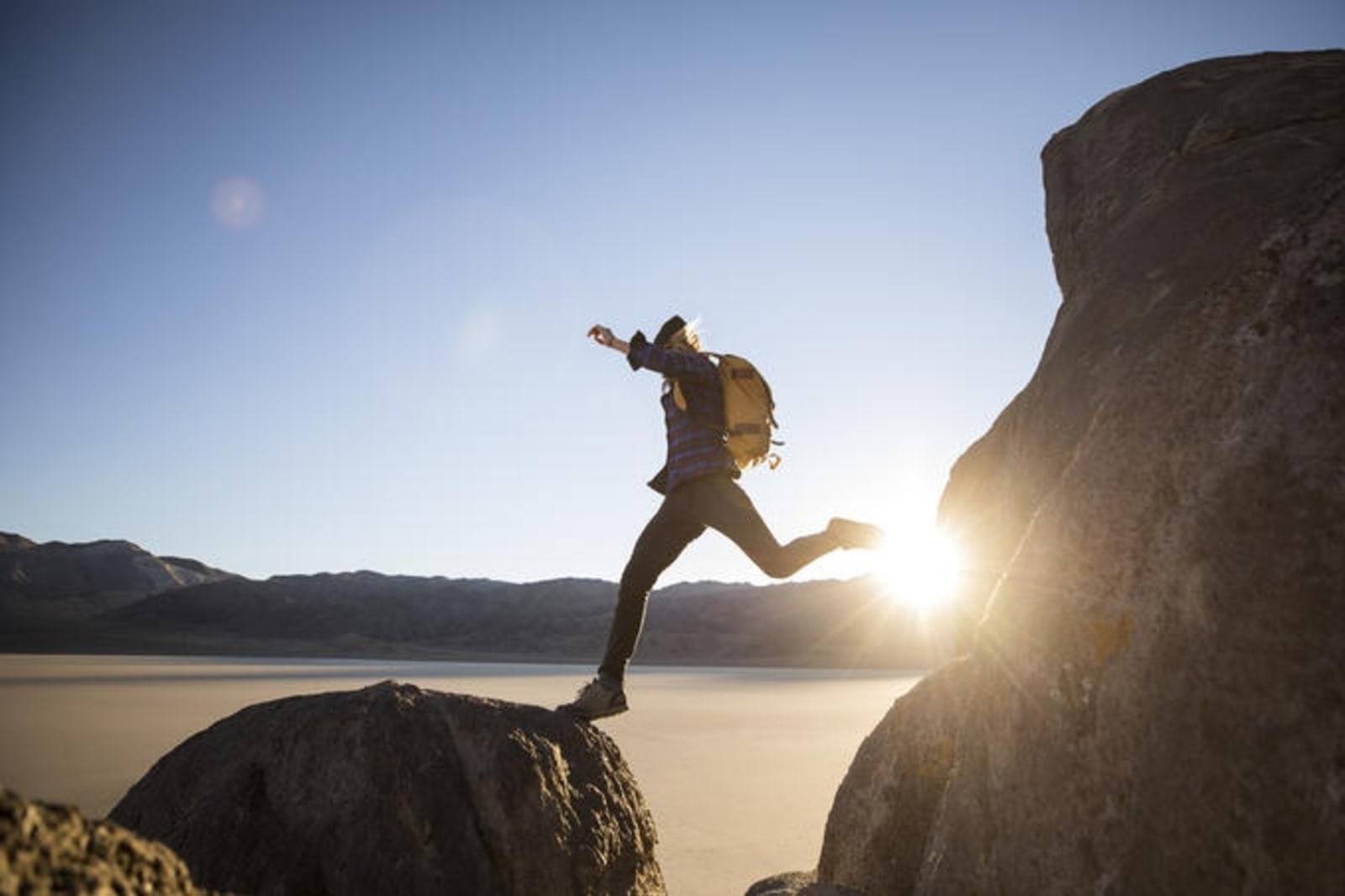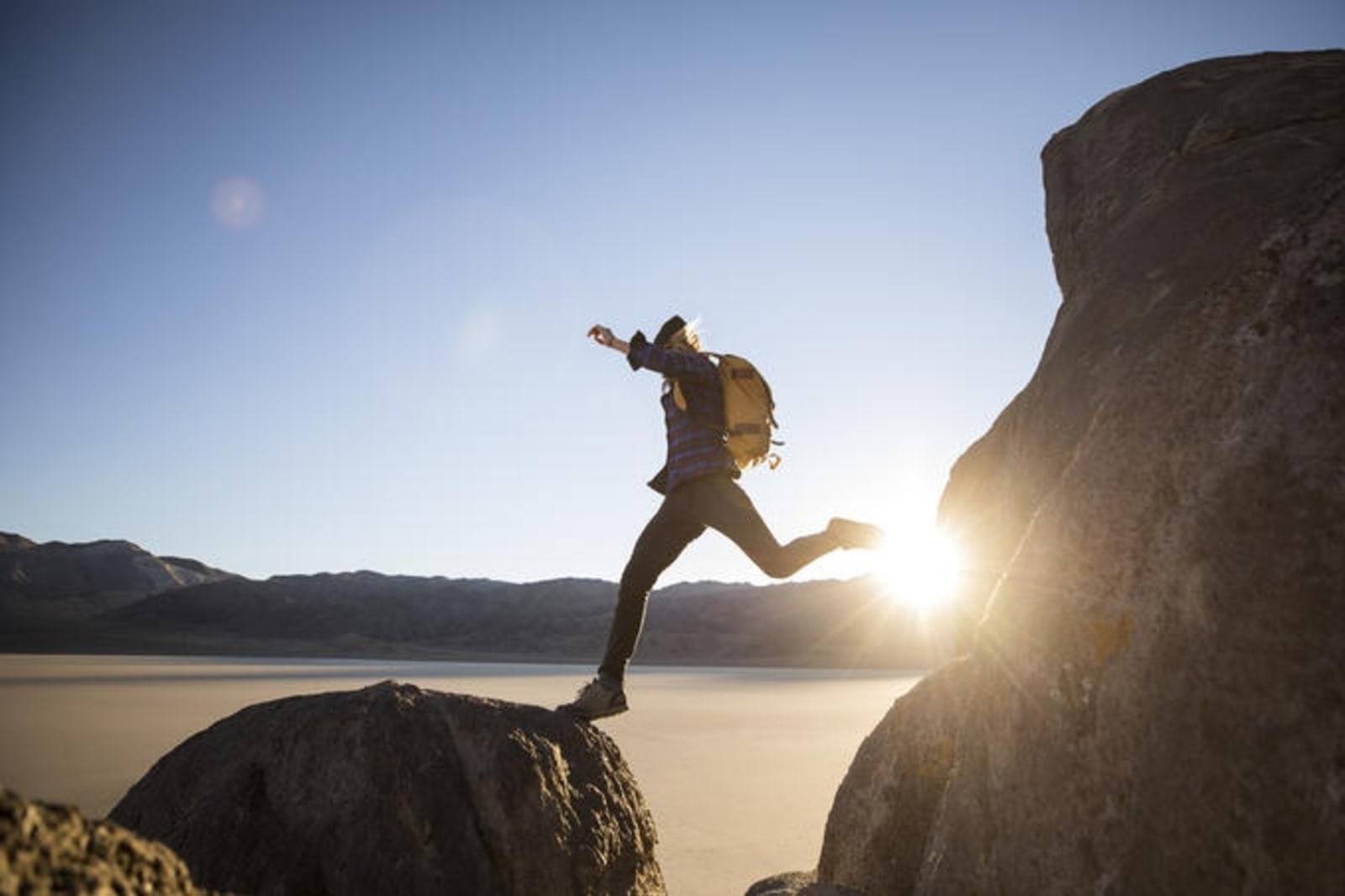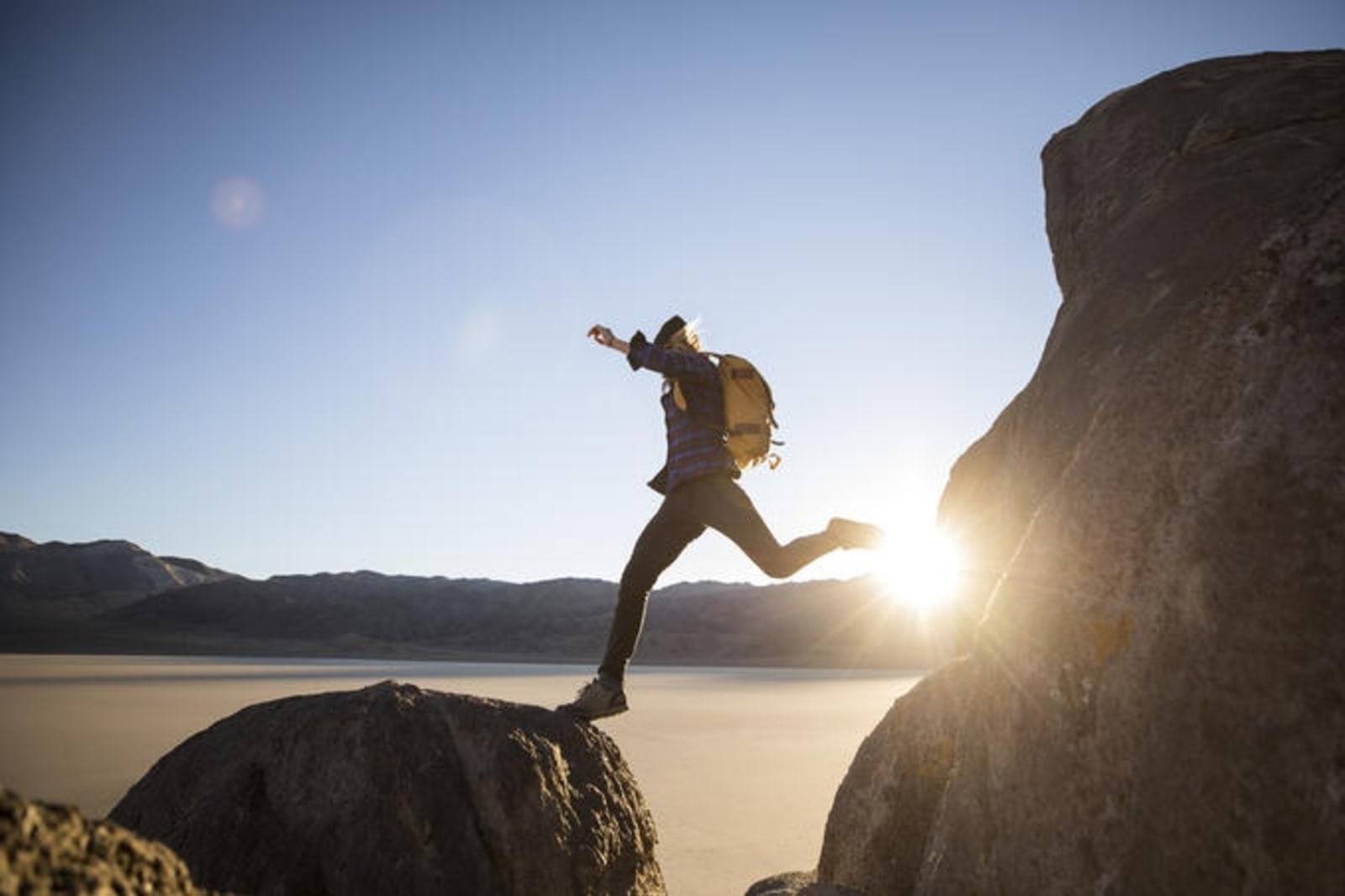 5 Inspirational British Women Who Changed Travel
Jan Morris
Welsh historian and travel writer Jan Morris was the only journalist who made it to Base Camp as part of the successful British Mount Everest Expedition in 1953. Her portraits on iconic travel destinations, including Oxford, Venice, Hong Kong, and New York City, are lauded around the globe.
She lived through a time when same-sex marriage was illegal in Britain and, as a trans woman, she and her wife faced much discrimination. Although they were forced to officially divorce when Jan went public with her transition, their love story was never interrupted, and she became a true pioneer for trans people everywhere. They were able to celebrate 58 years together with a civil union in 2008.
Freya Stark
"There is a certain madness comes over one at the mere sight of a good map." We couldn't agree more. Explorer, writer and political influencer Freya Stark was doing it all, and then some. Born in 1893, she started travelling in earnest in 1912, a pursuit which continued long into her eighties. She learnt Arabic at a young age, and immersed herself in the culture of the Near East, where she was often one of the first Westerners to visit.
She did something that today we take for granted: travel for the sake and love of travel. She wrote several books about her experiences and explorations in Iraq and Iran, and readers loved her writing style and voice. Crucially, though, she was instrumental in forming the Brotherhood of Freedom – a network of Arab and British nationals who came together for the allied cause during WWII.
Helen Sharman
As the first privately funded British person, and Western European woman, in space, Helen Sharman needs little introduction. Indeed, she was already travelling much further than many of us will in our lifetime when she landed aboard the Soyuz TM-11 in 1991. Then, at just 27 years old, she was the sixth youngest person to have flown in space.
It's no wonder, then, that she received an OBE in the Queen's 1992 Birthday Honours, as well as being an Honorary Fellow of the Royal Society of Chemistry, and a Companion of the Order of St Michael & St George, in recognition of her services to science and technology.
Getrude Bell
Described as the "female Lawrence of the Arabia", Gertrude Bell was an explorer, archaeologist, writer and diplomat. This British globetrotter was known for her pivotal role in helping to establish Iraq as it stands today, not to mention forging key relationships with leaders across the Middle East.
Throughout her life (1868-1926), she travelled extensively through Syria-Palestine, Asia and Arabia, climbed mountains like Mont Blanc and La Meije, and was fluent in Arabic, Persian, French, German, Italian and several Ottoman languages.
Isabella Bird
Isabella was never meant to stay in Yorkshire. After suffering from ill health as a child, she accompanied her cousins to America when she was just 19 – and this is where her love of travel began. She wrote letters home, which eventually formed her first book 'An Englishwoman in America', and, after her parents died, she wrote and travelled passionately to support herself.
She visited Australia, Hawaii, India, China, Korea, Morocco and beyond, and wrote several books to tell the tales. As she travelled, she also studied medicine so that she could work as a missionary in the many places she explored. Rumour has it that, when she died in 1904, her luggage and camera were already packed for her next trip to China…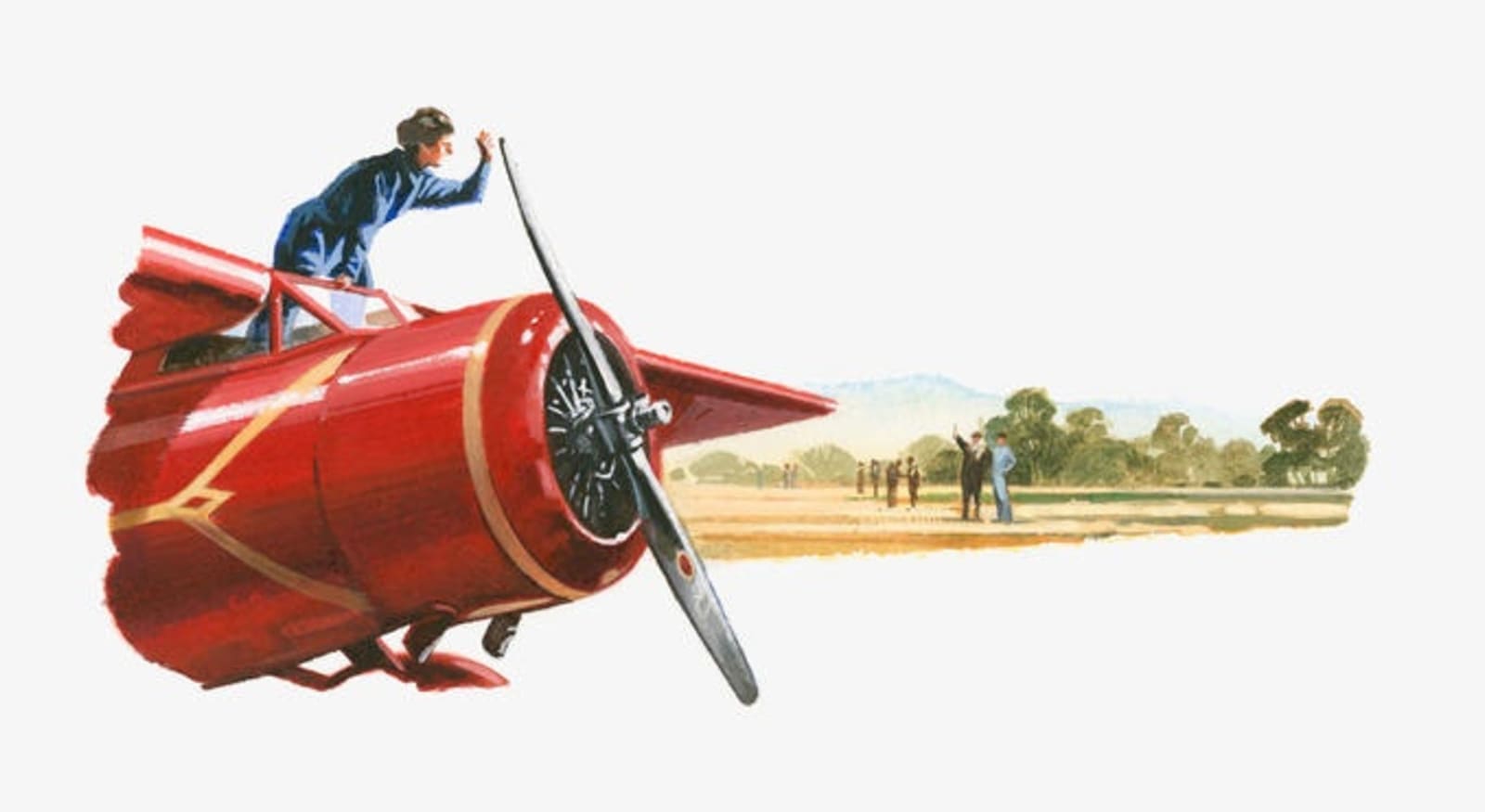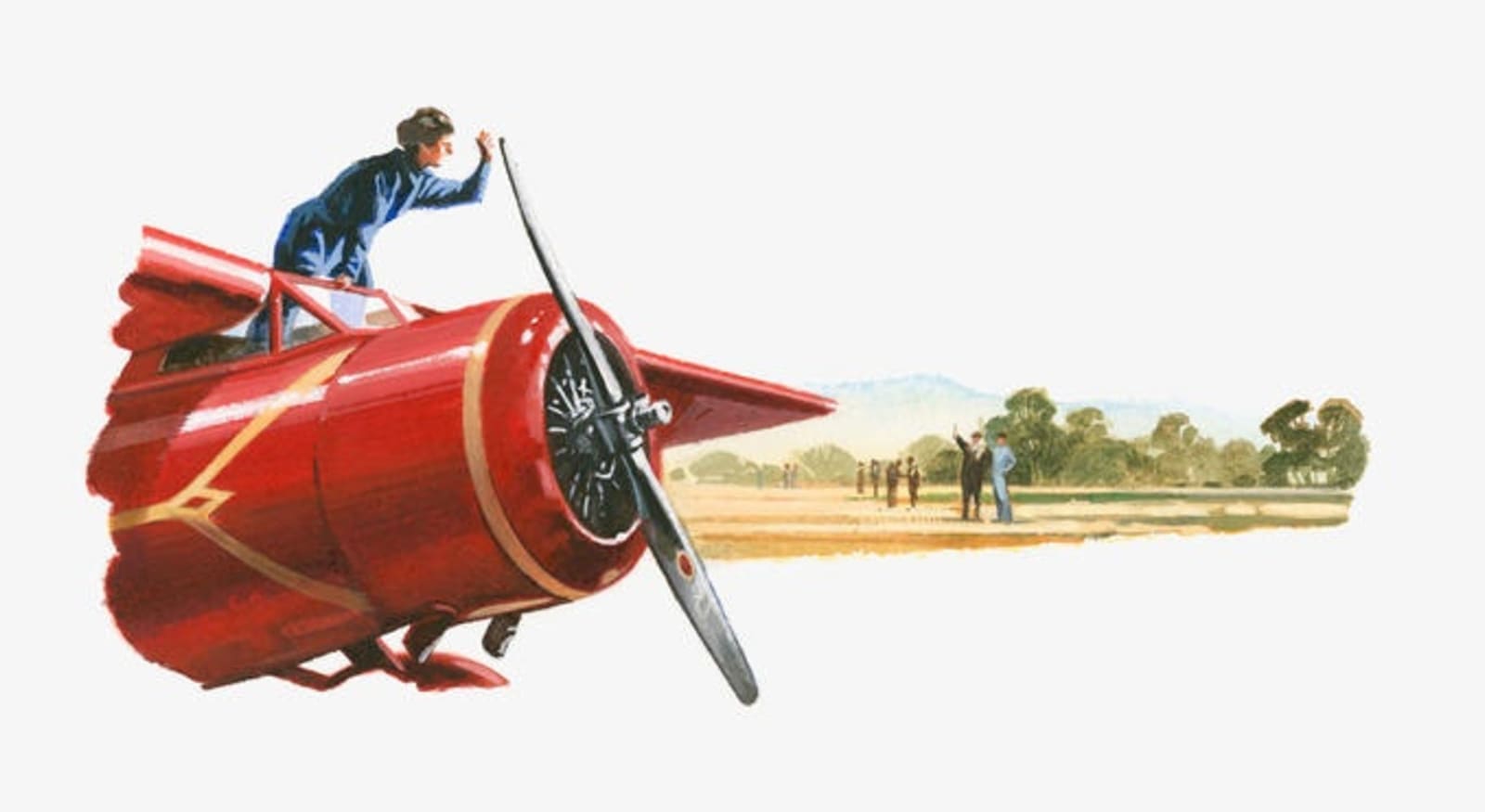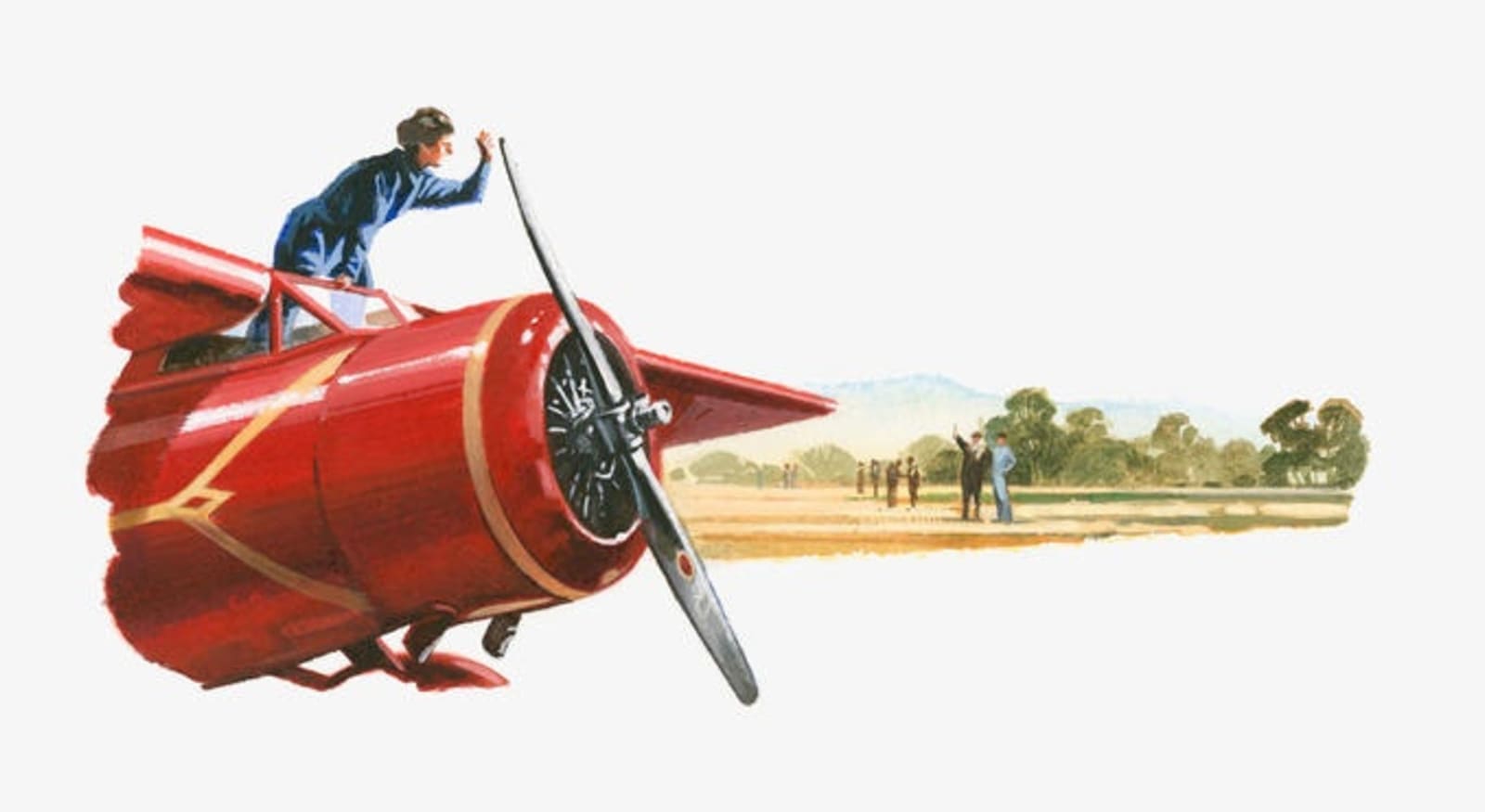 The Most Influential Women in the History of Travel
Amelia Earhart
It may surprise you to learn that Amelia only flew planes in her spare time. Which makes it even more impressive that she was breaking piloting records the world over. When she wasn't flying further, higher, and faster than most, Amelia was a strong advocate for women's rights.
Indeed, she co-founded a women's piloting organisation – the Ninety-Nines – strongly supported the Equal Rights Amendment and served as a women's career consultant at Purdue University.
Jeanne Baret
As the first woman to sail around the world, we've got a lot of love for Jeanne Baret. In 1766 the French government sent an expedition to sail around the world and explore opportunities to expand their economy. As part of the expedition, they sent botanists to study plants. Enter Jeanne. Assistant to botanist Philibert Commerson, Jeanne concealed her gender to get onboard the expedition, and subsequently became the first woman to sail around the world – albeit without anyone knowing!
Her secret was revealed part way through the trip and, with some of the crewmen not taking too kindly, in 1768 Philibert and Jeanne disembarked on the island of Mauritius, where they stayed for many happy years.
Elizabeth 'Brave Bessie' Coleman
'Brave Bessie' earned her nickname both in and out of the cockpit. As a child, she walked four miles, day in, day out, to her segregated school – when she wasn't helping her family at the farm, that is. Through determination and hard graft, she saved up enough money to attend Oklahoma Colored Agricultural and Normal University before moving to Chicago.
But Bessie wanted to fly. As a woman, Native American, and African American however, she wasn't allowed to learn in the USA. That didn't stop her though. In pursuit of her dreams, she learned French and moved to Paris, where she earnt her international pilot's licence. She returned to America as the first Native American and the first black woman with a pilot's licence, and wowed audiences countrywide with her stunt-flying shows.
Our Modern-Day Female Heroes
Evita Robinson
Evita is the founder of Nomadness TV and Nomadness Travel Tribe, a predominantly Black femme community of about 25,000 members in 40 countries. Her main aim is to improve the representation of African Americans across the travel industry. She is a Contributing Editor for Condè Nast Traveler magazine, a keynote speaker, TED Resident, and a consultant for Destination Marketing Organisations.
Kate McCue
When Lisa Lutoff-Perlo, president of Celebrity Cruises, asked Kate to apply to be the Summit's commanding officer, Kate was more than up the challenge! Having begun her studies at California State Maritime Academy in 1996, Kate's worked in cargo ships, as a catamaran deck hand, a third mate, and a second officer. Indeed, as America's soon-to-be first female cruise liner captain, Kate will be taking the helm of the Celebrity Beyond later in 2022.
Nastassja 'Nas' Lewis
Better mental health services in today's world are so important, which is why we love Nas Lewis. A flight attendant for over seven years, she saw first-hand the need for improved support for flight attendants (especially during the pandemic), and – most importantly – she did something about it.
She is now the CEO and founder of Th|AIR|apy, a not-for-profit organisation that offers affordable or free mental health services to flight attendants, as well as working to eliminate mental health stigma and provide much-needed support resources and peer groups.
Cassandra De Pecol
We just can't keep up with how busy Cassandra has been. In 2017, she broke not one but two Guinness World Records, becoming the first woman to travel to every country in the world. She's yet to slow down either. Cassandra is a public speaker, author, Ironman athlete, and impressively, is set to travel to space with Virgin Galactic as their first sponsored astronaut.
She is also the CEO and founder of Her International Inc., a programme which funds female-driven projects to address the United Nations Sustainable Development Goals.
Martinique Lewis
As an advocate for connecting black travellers and travel professionals from around the world, Martinique Lewis is doing big things. She's the president of the Black Travel Alliance, creator of The ABC Travel Green Book, and serves as an advisory board member for Condè Nast Traveler, Hurtigruten Expedition Cruises, and the National Outdoor Leadership School. It's no surprise, then, that both Travel & Leisure and Travel Pulse have named her one of the 'Most Influential People in Travel'.
Lexie Alford
How long is your travel checklist? Well we bet it's nothing on Lexie Alford's, who had racked up an impressive 72 countries by the time she was 18. Coming from a family who loved travel (and even had a travel agency!) she became the youngest woman to travel every country in the world at the young age of 21 – a record which has yet to be broken. For this intrepid traveller, solo exploration was more than just fun: "I was determined to show everyone that the world isn't as scary as the media portrays it to be and that there's kindness everywhere," she said.
Melissa Roy
Melissa became the first South Asian woman to travel every country in the world – visiting all seven continents, and all 50 US states. Best of all, she skips the hotels and opts to stay with local hosts instead, keeping in regular touch with the 200+ friends she's made on her travels.  
She completed her round-the-world trip on 27 December 2019 after visiting her ancestral homeland of Bangladesh. Speaking of her trip, she said: "Saving Bangladesh for last was a tribute to my late father whom I'd seen for the last time on my sixth birthday. Finding the small village and the exact house where he grew up was nothing short of powerful and moved me to tears."
Jessica Nabongo
Ugandan-American Jessica Nabongo is the first recorded black woman to visit every UN-recognised country in the world. Her epic travels have taken her to 195 countries and 10 territories – and that's just the start. She's also a public speaker, writer, and entrepreneur, not to mention the founder of boutique luxury travel firm Jet Black – which offers curated trips based on her epic adventures – as well as being the founder of her very own lifestyle brand: The Catch.
Liz Mathews
Excuse us for tooting our own horn, but we can't help but shout out our very own Liz Mathews! Liz is our Retail Managing Director here in the UK. She began her Flight Centre career in our Holborn store back in 2010, and has been leading by example through many different roles ever since.
What's her secret? Liz says: "I actually never considered that being female might negatively impact my career, and maybe that was slightly naïve, but it probably has given me confidence when I've worked in all or predominantly male teams.
"I think being yourself at work is the most important thing, regardless of what gender you are; I think sometimes women feel like they should behave in a certain way or aspire to certain character traits which don't come naturally to them, and in my opinion that is not necessary and less powerful than just being yourself."