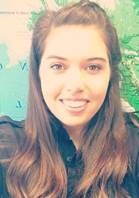 In Windsor we pride ourselves on our friendly and knowledgable service. We strive to deliver amazing travel experiences, whether it be a short break to Paris or a long-haul trip around Australia. Feel free to make an appointment (we make a great cup of tea) and we promise you won't regret it!
Imogen Altmann
Manager
What our customers say about our store
Contact our experts
We know our stuff when it comes to flights – our Travel Experts can get the best flight option for you, within your budget and travel dates. - So what are you waiting for?