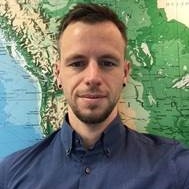 At Flight Centre Sutton we have a great range of travel experience and expertise to draw upon when creating the perfect holiday for our customers. With customer service at the heart of everything we do, we are here to help at every step of the way – from the moment you come in store, to the moment you return home. No idea is too big, so please feel free to call or drop by and let us help you plan your holiday of a lifetime.
David Everett
Manager
opening hours
More about this store
Located just a 5 minute walk from the train station our Sutton Travel Agency welcomed its first customers over 20 years ago in 1996. Since then our team of knowledgeable travel agents have gained a reputation for their unbeatable service and expertise. Whether it's a complicated round the world flight or a driving holiday in an exotic location, we believe no two holidays are alike, which is why we offer a tailor-made service. As part of one of the largest travel agencies in the world, we also have a wide array of travel deals to offer, from Australian holidays to USA flights. To find out more, call or email our Sutton team or come visit us in our travel agency today.
What our customers say about our store
Contact our experts
We know our stuff when it comes to flights – our Travel Experts can get the best flight option for you, within your budget and travel dates. - So what are you waiting for?