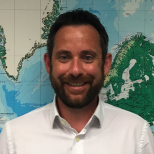 Our friendly team of Travel Experts at Flight Centre Oxford Street specialise in tailor-made holidays. Most importantly, we pride ourselves on finding the perfect solution for your travel needs. Infact, we have a wealth of travel knowledge to draw upon, so whether it's planning the perfect honeymoon, a family holiday or a business trip, we will ensure that your next travel experience is an amazing one.
Darrel Pearce
Manager
opening hours
More about this store
Since opening 2 years ago, our team of travel agents has served the Soho and Central London area. As part of Flight Centre, we have access to incredible flight and holiday deals throughout the world, from adventures in Australia, to flights to Asia. Our team of travel agents also specialise in First and Business Class travel, as well as dedicated Business Travel, with services available to help save you both time and money. To find out more, call or visit our store today. We are located near Wardour Street, 5 minutes walk from Oxford Circus underground station.
What our customers say about our store
Contact our experts
We know our stuff when it comes to flights – our Travel Experts can get the best flight option for you, within your budget and travel dates. - So what are you waiting for?