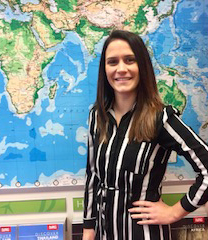 Bath is an established store with years of expertise and travel experiences to share. We look forward to tailoring a perfect trip for you; whether it's for business, a short break, or that epic journey you've always wanted to take, we'll ensure it's as individual as you are. Let us welcome you in-store and we'll show you why our customers keeping coming back to us, time and time again.
Alison Marsh
Manager
opening hours
More about this store
Flight Centre's Bath store is located just off the High Street, around the corner from Boots. Our friendly team of travel agents is made up of a range of experts with experience in booking everything from airfares, holidays, tours, airport transfers, car hire and more. We are part of the world's largest travel agent - with over 80 stores across the UK and more than 2000 worldwide. As a result, we have access to an incredible range of airfares across a wide range of airlines. To find out about our latest deals, come visit out travel agency or call us today.
What our customers say about our store
Contact our experts
We know our stuff when it comes to flights – our Travel Experts can get the best flight option for you, within your budget and travel dates. - So what are you waiting for?