A land of fine food, fine wine and fine fashion, France is a destination filled with culture and style. Where Parisian streets present romantic clichés and the countryside is reminiscent of a Monet painting, France is a country worthy of exploration.
Chat to Us About Tailor-Making Your Trip!
Flight Centre's Travel Consultants really know their stuff when it comes to creating bespoke itineraries. Get in touch below, and let us tailor-make it easy
Top France Airfares & Flight Deals
At Flight Centre, our range of flights from the UK to France are available from London Heathrow as well as Manchester, Newcastle, Glasgow and Edinburgh. We also offer flights from our premium airline partners including British Airways, with upgraded cabins also available.
Main International Airports in France:
Bordeaux (BOD)
Nice (NCE)
What airlines fly to France?
As the source of inspiration for many artists, designers and musicians, few countries can match the beauty of France. This is where Henri Matisse made a colourful impact on modern art, Coco Chanel created the signature Parisian style and Serge Gainsbourg and Jane Birkin introduced the world to Je't'aime. But the country's influences and history stems back even further to when Napoleon lead the French Revolution and Marie-Antoinette famously spoke of cake. With our France holidays, you can discover all of this and more.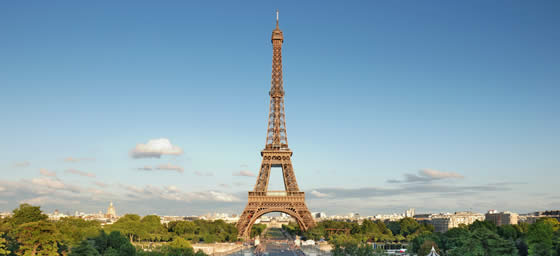 Eiffel Tower, Paris
Most flights to France will disembark in Paris, the country's capital. Nicknamed the city of lights, Paris is a place of great beauty and romance. While here, see the famous Mona Lisa at the Lourve, scale the Arc De Triomphe or admire the city from the Eiffel Tower. Once you're done sightseeing, make like a local and pick up a baguette and some cheeses, wander along the river Seine and sit down for a picnic in the Marais District or Latin Quarter.
From Paris, take a trip to Versailles to see the palace where King Louis XIV and the royal family resided from 1682 up until the French Revolution in 1789. Spanning 67,000 square metres, the Palace of Versailles allows visitors to explore thoroughly and witness the famous hall of mirrors and Marie-Antoinette's estate.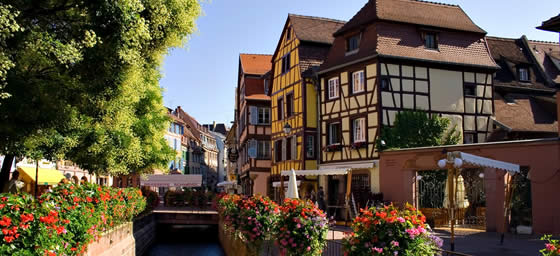 Traditional French Street
After learning about French history, toast to the good life with a glass of local wine in Boudeux or genuine champagne in its namesake town. Further south you'll find the French Riviera, the playground of the rich and famous. Tour the coastline and stop in at iconic beaches such as St Tropez, Cannes and Nice for some sun and swimming - French style.
For flights to France call Flight Centre on 0208 127 4273.
More about France
How long is the flight to France?
Flights from the UK to France generally disembark in Paris, Nice and Toulouse where the country's main international airports are based.
The short-haul flight to France takes just over 1 hour non-stop.
The total flight duration from London to Paris is 1 hour and 15 minutes, from London to Nice is 2 hours and 10 minutes and from London to Toulouse is 1 hour and 50 minutes.
What impact will COVID-19 have on my travel plans to France?
Global travel restrictions are being updated regularly, so we have curated a round-up of the latest travel advice and safety tips by destination. If you're planning a holiday to France, please visit our travel advice hub.