WorldPride is back for 2023, and this time it's in Sydney with pop royalty Kylie Minogue confirmed to headline the Opening Concert on Friday 24 February 2023! And, as we're born and bred Down Under, we're pretty excited. From once-in-a-lifetime parties to epic concerts and, of course, all the delights of Mardi Gras, it's set to be an unforgettable celebration of humanity from all walks of life – on a rainbow scale. Simply put, it's the most fabulous time of the year!

Best of all, here at Flight Centre we've got you covered. Flights with Qantas, hotels and four epic event tickets, all in one place. So whether you're just visiting for the two-week event (17 Feb-5 Mar 2023), or want to extend your holiday further with extra destinations and experiences, we're here to tailor-make it easy. Check out our itineraries below, and chat with an expert on 0208 127 4273 to book this once-in-a-lifetime extravaganza. Hurry though, tickets are limited and likely to sell out quickly!
Included in Your Sydney WorldPride Holiday
Live & Proud Sydney WorldPride Opening Concert, Presented by American Express
When? 24th February 2023, 7-9pm
Where? The Domain – Phillip Precinct, Art Gallery Road Sydney, NSW 2000 Australia
Headlined by: Kylie Minogue
Join drag royalty Courtney Act and Aussie singing legend Casey Donovan as hosts of the official WorldPride 2023 Opening Concert. It'll be an evening to remember, with pre-show entertainment from 3pm – the perfect way to kick-off the WorldPride party.
When? 26th February 2023, 3-10pm
Where? The Domain – Phillip Precinct, Art Gallery Road Sydney, NSW 2000 Australia
Get into the groove alongside 10,000 new friends at this seven-hour dance party – set to be the biggest LGBTQIA+ circuit event that Australia has hosted! Hear music and remixes from local and internationally renowned DJs within this open-air venue, as the sun sets over the iconic Sydney skyline.
Bondi Beach Party, Presented by Optus
When? 4th March 2023, 3-10pm
Where? Bondi Beach, Queen Elizabeth Drive, Bondi Beach, NSW 2026 Australia
Sun, sea, and super-camp pop fun – the Bondi Beach Party is the one we're most excited about. There'll be pop-up performances on the grass, dancing and, of course, an amazing energy! Dance the evening away with the rolling waves of the Pacific as your backdrop.
Rainbow Republic, Presented by Optus
Date: 5th March 2023, 3-9pm
Where? The Domain – Phillip Precinct, Art Gallery Road Sydney, NSW 2000 Australia
After this incredible 17-day extravaganza, now's the time to pay homage to the whirlwind of events that have taken place so far in this closing event. Celebrate with food, bars, music and a massive megamix of international and local acts, as Sydney sets to hand over the baton to Taiwan for WorldPride 2025.
Extend Your Sydney WorldPride Holiday
3 days from £221pp
Where? 53 miles from Sydney, 60-minute drive, 2 hours by train
Your accommodation: 4* Carrington Hotel
With its dramatic sandstone cliffs, steep tree-lined gorges and quaint hilltop villages, the Blue Mountains can feel like worlds away from bustling Sydney. The foot of the mountains lies just 31 miles west of the New South Wales state capital, making for a popular weekend getaway. From Springwood near the foot of the mountains to Katoomba high up in the hills, this spectacular natural setting is a must-see destination. Boasting an abundance of nature-based activities – including bush walking, mountain biking and canyoning, as well as a host of cultural pursuits with inviting art galleries and ancient Aboriginal rock paintings.
3 days from £131pp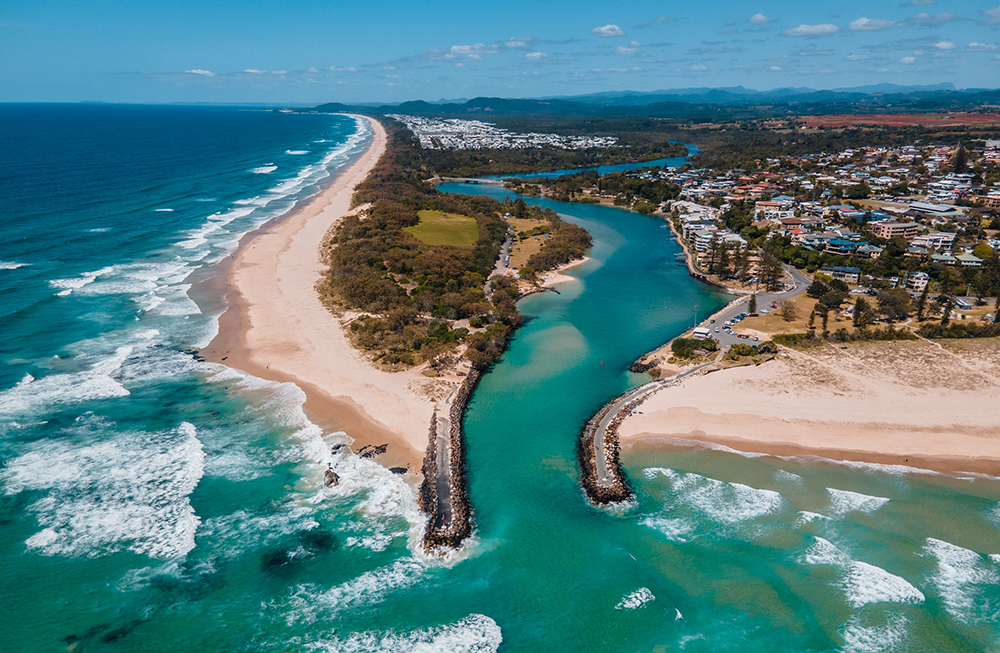 Where? 520 miles from Sydney, 8.5-hour drive, 4-hour flight to Gold Coast
Your accommodation: 4* Mantra on Salt Beach
Escape the crowds of Sydney and head to Kingscliff, a sleepy beach town just south of the Queensland border, nestled between the Tweed River and blessed with a throng of dreamy beaches – perfect for chilling. A haven for water sports fans, here you can sail, swim, surf, and snorkel. Keep your eyes peeled for green sea turtles, the area is famous for them. Refuel after a day on the beach and sample the regional delicacies, in particular the fresh seafood at Fins, a north coast favourite!
3 days from £340pp
Where? 150 miles from Sydney, 3-hour drive
Your accommodation: 4* Spicers Guesthouse
Fancy a tipple at some of Australia's top wineries? Look no further than the Hunter Valley, Australia's oldest grape-growing region and only a two-hour drive from Sydney. It's famed for its beautiful vistas, award-winning wineries, and rejuvenating day spas. Foodie heaven, we love the Valley for its top-of-the-range restaurants, serving up farm-to-table delicacies, and the farmers' markets, where you can sample artisan produce whilst exploring the local art scene.
3 days from £112pp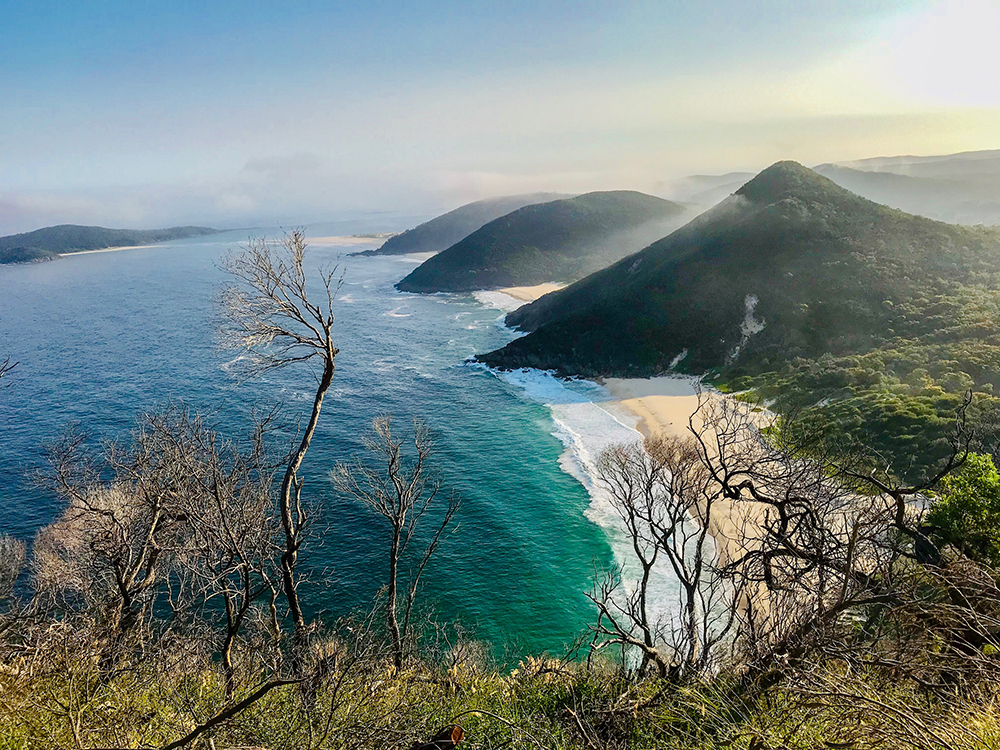 Where? 135 miles from Sydney, 2.5-hour drive, 5 hours by train
Your accommodation: 4* Oaks Pacific Blue Resort
Idyllic Port Stephens is the perfect getaway from Sydney. Take an easy 2.5-hour drive out of the city and you'll be greeted by a plethora of glorious beaches, flanked by oh-so-high sand dunes, set against a backdrop of the magnificent Tomaree National Park. Join a tour and swim with the resident bottlenose dolphins as they play in the crystal-clear waters of Port Stephens. Dine on freshly caught seafood at the waterfront eateries of Nelson Bay and sample local craft beers at Murray's Brewery. Bliss!
Chat with a WorldPride Expert to Book your Sydney Getaway Today!
Flight Centre's Travel Consultants really know their stuff when it comes to creating bespoke itineraries. Get in touch below, and let us tailor-make it easy