You are here
USA Hike, Bike & Raft
Why Not Tailor-Make it Easy
We'll adapt this itinerary to suit you
Add local experiences
Choose accommodation
Designed to your budget
Flexible payments
Here's What Your Amazing Holiday Could Look Like...
We'll Help you Find your Way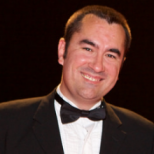 Planning your holiday
With 15 years' experience between us, at Flight Centre Hemel Hempstead we are proud to look after your travel experience. With a range of trips to suit your needs, we have everything you need for that ...
GET IN TOUCH
Your Example Itinerary
Day 2
Las Vegas/Zion National Park
Early this morning we take a drive along the Las Vegas strip and marvel at some of the stunning buildings that line this avenue. Leaving Las Vegas, we transfer to Zion National Park with its variety of trails for hikers and outdoor enthusiasts. We spend the next 2 days on various activities through the Park.
This afternoon we take a short, introductory hike in Zion. From the expansive valley floors to the creamy sandstone of towering cliffs rising 2,000 ft (600 m), Zion is a wonderland of visual imagery. The monolithic stone sculptures, lush forests and roaring rivers are breathtaking, and the first-time visitor will be amazed by the diverse array of colors including magenta, azure, vermilion, and cyan.
We spend the day exploring the great outdoors in the Zion Canyon area. In the morning, we have a canyoning trip through the National Park, giving a different perspective on these great rock formations. All the elements of great canyoning are here, as we hike, rappel, scramble over and under obstacles and swim through the seasonal pools.
After getting our breath back over lunch, we have an afternoon of hiking to keep the pace up. Depending on group condition and interest, the guide will propose different hikes. Comprising more than 147,000 acres (59,500 hectares), the park covers a wide range of elevations from 3,700 ft (1,130 m) to 8,726 ft (2,630 m) above sea level. The terrain runs from desert to forest, with a dramatic river canyon known as the Narrows. The weather and temperature in the area is just as diverse, reaching over 100 F (38 C) in the summer, while the higher elevations are often snow-capped during the winter months.
Day 4
Bryce Canyon National Park
Transfer to Bryce Canyon where we hike past the fascinating hoodoos and learn about the captivating history of the area.
Bryce Canyon National Park does not contain one main canyon, but rather a dozen smaller ravines eroded into the east side of a ridge at the edge of the Paunsaugunt Plateau in southwest Utah. This erosion has resulted in thousands of bizarre and fragile rock formations in many subtle shades of pink, white, yellow and red.
The main ridge forms part of the Pink Cliffs, which are the highest and most geologically recent of a series of escarpments known as the Grand Staircase stretching across south Utah, formed by erosion and uplift of differently colored sandstone rock layers.
Water was initially responsible for creating the rock shapes in Bryce. Rain and melting snow flowing down the Pink Cliffs towards the Paria River formed ridges, or fins, which subsequently eroded into the spires, pinnacles and other shapes (collectively known as 'Hoodoos') which are left standing. In time these too will erode, and the whole process will move westwards as more of the cliff is gradually worn away.
Day 5
Arches National Park/Moab
Day on the road traveling through the scenic Escalante Staircase area arriving in Arches National Park later in the afternoon. This park contain countless canyons, arches, spires, buttes and a myriad of other spectacular rock formations. So named for the spectacular sandstone arches that dot the terrain here, including the famous Delicate Arch, instantly recognizable and a state symbol for Utah. We may hike this afternoon out to the Delicate Arch along the rugged trail.
Day 6
Arches National Park/Moab
Today we take to two wheels as we cycle from Moab out into Arches National Park. There are a variety of cycling routes into the canyon out of Moab, all of which take you on trails alongside Arches National Park. You cover sandy terrain, rocky canyons and dirt tracks along the route, all the while with fantastic scenery on all sides.
A further change of transport today as we change to white water raft to float down the Colorado River. Starting out from Moab, the river starts in a calm stretch before heading into grade 3-4 rapids, with names like Funnel Falls and Sock-it-to-Me, this is the most exciting way to see the river. Overnight we stop and camp alongside the mighty Colorado River. Listening to the river roll by is an interesting contrast to the thrilling ride we have taken along the river during the day.
We continue our rafting this morning along the river, and after a couple of days out on the wilds of the river, we have a more leisurely morning today as we float along the river to the take out point. Our day continues with a journey along to Monument Valley, where we spend the night.
Day 10
Grand Canyon National Park
This morning, we head to the Grand Canyon through Monument Valley. Along the way we will make several stops at overlooks to take in some of the breathtaking views across the region.
Later in the day we visit the south rim of the canyon for a first impression. The Grand Canyon stretches before us to the further rim, and as far as we can see on either side. The land at our feet drops almost straight down for over 3,280 ft (1,000 m) and then several thousand feet more into the serpentine canyons below. This vast gorge is filled with rocky buttes, sheer limestone cliffs, and deep canyons all arrayed in a rainbow of colors. Words cannot describe it, it is one of the most magnificent sights on earth.
Day 11
Grand Canyon National Park/Las Vegas
This morning we take a spectacular hike to the heart of the canyon at Indian Garden and the Plateau Point trail. Optional activities, such as a helicopter flight or Imax Grand Canyon experience are also available. Most visitors only see the canyon from lookout points on the South Rim, but to really experience its natural beauty, we need to descend into it.
In the afternoon, we transfer to the city of lights, Las Vegas. Enjoy free time to explore this one of a kind city, take in a show or we can try our hand at the casino.
Hike Bright Angel Trail: to Indian Garden (4.6 miles one way) or Plateau Point (6.1 miles one way). This hike is difficult because of elevation, sun and heat. It is always possible to turn back.
Chat to Us About Tailor-Making Your Trip!
Flight Centre's Travel Consultants really know their stuff when it comes to creating bespoke itineraries. Get in touch below, and let us tailor-make it easy
Your holiday
We know our stuff when it comes to holidays all around the world and – most importantly – with a little bit of information, our Travel Experts can tailor make a trip to suit you. So what are you waiting for?