You are here
National Parks of California & Arizona
Why Not Tailor-Make it Easy
We'll adapt this itinerary to suit you
Add local experiences
Choose accommodation
Designed to your budget
Flexible payments
Here's What Your Amazing Holiday Could Look Like...
We'll Help you Find your Way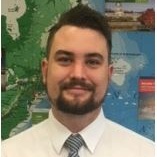 Planning your holiday
At Flight Centre Ealing we focus on putting together the most amazing bespoke trip, unique to you. We pride ourselves on the wealth of knowledge and expertise at hand to be able to ensure that your ho ...
GET IN TOUCH
Your Example Itinerary
Welcome to wine country. Explore the vast stretches of rolling vineyards, quaint farms and acres of parkland around this scenic valley. Perhaps visit the home and final resting place of author Jack London and, of course, sample some the region's best wine and cheese.
Days 3-4
Yosemite National Park
Be dwarfed by the world's largest living tree, the giant sequoia tree, spot bucks prancing in the wild and gaze in wonder at the 3,081 sq km that is America's most popular national park. Yosemite is an historic emblem of California and offers visitors incredible hiking trails, impressive geological formations and jaw-dropping scenic views. Spend a few days getting in touch with nature while hiking to the Nevada Falls and serene Mirror Lake.
Day 5
Sequoia National Park
Welcome to the land of giants, where every huge mountain has a twin plunging canyon. The major drawcard of this region is visiting the Giant Forest, where breathtakingly tall trees stretch up to 80 metres. Perhaps climb the impressive Moro Rock, which will elevate trekkers to 2,050 m above sea level. Be sure to visit the country's deepest canyon and then take a breather in a quiet spot to truly appreciate the spectacular surrounding scenery.
It may sound grim, yet Death Valley is anything but. Explore huge sand dunes, sculptured rocks and volcanic craters before taking a stroll on the stunning salt flats. It is bizarre, unearthly and hot – but worth every moment.
There is no greater contrast than the serene surroundings of the great outdoors and the mouth of 'Sin City'. Play responsibly, chomp away at an all-you-can-eat buffet, see a volcano at the Mirage, meet a gladiator at Caesars and spot the Eiffel Tower and pyramids on the strip. That's Vegas, baby.
Day 10
Zion National Park
Discover some of Utah's most captivating sights in Zion National Park. Stare up in awe at the enormous sandstone cliffs, be mesmerised by cascading waterfalls, rock-hop across gently flowing streams on the path out to the Emerald Pools and discover the unique flora and fauna that call this park home.
Enjoy the wide open spaces and sleep overnight in a ranch hand's bunkhouse at Lake Powell. Relax in a sandstone cave, walk around the area or get active on the lake, whether in flippers or on a kayak or boat
Learn about the Navajo Indians, the largest Native American tribe in the US, at Monument Valley, where more than 200,000 native people live. Go for a walk past giant sandstone pillars and rock pinnacles in this truly unique and breathtaking landscape.
Days 13-14
Grand Canyon National Park
Taking between three and six million years to form, the incredible Grand Canyon is the US's most famous national landmark and stretches 28 km wide, 365 km long and more than 1.6 km deep. Explore this site on foot while walking the South Rim Trail or hiking to Plateau Point. Alternatively, opt to take to the skies on a scenic helicopter ride over the spectacular valley.
Once the capital of Arizona, Prescott is now a small town with a whole lot of charm. Stroll though Prescott's historic downtown and head to Whiskey Row, a place where America's most famous cowboys and notorious outlaws once came to drink. Perhaps head to Prescott National Forest, see the stunning Willow and Watson lakes or hang about in town and watch a true blue rodeo show
Chat to Us About Tailor-Making Your Trip!
Flight Centre's Travel Consultants really know their stuff when it comes to creating bespoke itineraries. Get in touch below, and let us tailor-make it easy
Your holiday
We know our stuff when it comes to holidays all around the world and – most importantly – with a little bit of information, our Travel Experts can tailor make a trip to suit you. So what are you waiting for?