You are here
Walking the Amalfi Coast
Naples , Monte Tre Calli, Amalfi, Naples & Pompeii, Pontone & Ravello, Capri, Naples or Herculaneum, Walk of the Gods
Ref: 5022815
Why Not Tailor-Make it Easy
Tailor-make this holiday from £1,119pp
We'll adapt this itinerary to suit you
Add local experiences
Choose accommodation
Designed to your budget
Flexible payments
Here's What Your Amazing Holiday Could Look Like...
Our favourite way to experience the beauty of the Amalfi Coast up close; this walking trip takes you from Naples, through forests and nature reserves to Positano. You'll wander the ancient hillsides, past fragrant lemon groves and deep gorges to some of Italy's most picturesque towns and villages. Sample incredible food and wine as you go, and enjoy one of the world's best coastal walks, The Walk of the Gods, which promises panoramic views of the undulating hills and sparkling Mediterranean Sea. Operated by our trusted partners Exodus, we love this itinerary because it gives you a taste of what this incredible region has to offer in a different way. Led by an expert guide, you'll enjoy delicious Italian dishes and fine wine along the way in a small group of no more than 16 people.
We`ll Help you Find your Way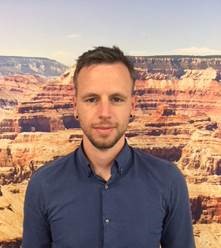 Planning your holiday
At Flight Centre Sutton we have a great range of travel experience and expertise to draw upon when creating the perfect holiday for our customers. With customer service at the heart of everything we d ...
GET IN TOUCH
Your Example Itinerary
Day
Fly from the UK to Naples
Fly from the UK to Naples. Check into your hotel on the Agerola plains, where you'll stay all week.
Take a leisurely stroll to Bomerano village square, which is actually a triangle. Follow the circular tracks to the top of Monte Tre Calli; from the top, you'll be rewarded with incredible views of the jagged coastline and emerald sea. On a clear day, you can see as far as Capri, a popular artists' and writers' retreat. After admiring the scenery, head back down to Bomerano for a well-earned hearty dinner.
Follow the path down from Bomerano to the shores of the Mediterranean on your way to Amalfi, where you'll be treated to jaw-dropping coastal views. When you arrive in town, take a seat and enjoy a coffee overlooking the spectacular Duomo and its brightly-coloured tiled cupola. Explore the incredible architecture under your own steam, swim in the bay and tuck into a delicious gelato, before hopping aboard the transfer back to Bomerano.
Back on the road, drive to the Bay of Naples. Visit the fascinating ruins of Pompeii, a thriving port town until the eruption of Mount Vesuvius in 79 AD, which buried the entire town in ash. Today, it is a UNESCO World Heritage site and the preserved remains give an insight into life in a Roman city. After lunch, you'll travel by bus up to Mount Vesuvius to marvel at the volcanic crater, where if the weather is in your favour, you might be able to go for a walk around the caldera with a volcanologist.
Starting from Amalfi, follow the stream through lemon groves into the Valle delle Ferriere National Park. Follow the shady paths, past carpets if wildflowers, to the moss-clad waterfalls before enjoying a picnic lunch in the quaint village of Pontone, accompanied by fabulous views of Amalfi. Continue to Ravello, where you'll be treated to world-class scenery and meticulously landscaped gardens. You'll have some free time, here, which you could use to explore Villa Cimbrone.
Day 6
Capri, Naples or Herculaneum
Today is free to spend as you wish. Perhaps take a boat to the chic island of Capri, where you can board the funicular through lemon groves to Capri town. You could also choose to visit Herculaneum, a city that was also destroyed in the eruption of Vesuvius in 79 AD, and is just as well preserved as Pompeii, if not better. If that's not your thing perhaps take a stroll around Naples and stop for a cup of coffee, or simply chill out by the hotel pool.
Set off on one of the world's finest walks, The Santiero degli Dei, or Walk of the Gods, which promises some of the most evocative views in the world. Take in the tumbling cliffs dotted with tiny villages and the glittering Mediterranean Sea, before following the trail to Positano. This cliffside village is instantly recognisable from its sun-bleached terracotta houses which tumble gently towards the sea. Explore the wisteria-lined paths or take a dip in the clear waters, before returning to Bomerano.
Day 8
Return to Naples and fly home to the UK.
Choose an option to start Tailor-Making your holiday
Your holiday
We know our stuff when it comes to holidays all around the world and – most importantly – with a little bit of information, our Travel Experts can tailor make a trip to suit you. So what are you waiting for?