Our Asia Holiday Expertise
A holiday in Asia can encompass an array of activities, from cruising Ha Long Bay in Vietnam to simply lazing by the pool in Thailand. Whatever aspects of Asia spark your interest; our holidays are the best way to make it happen. As part of the Flight Centre Travel Group, we have 18,000 people located around the world including teams throughout Asia. With this global reach, we not only have access to Asia's best hotels and flights deals, but also people dedicated to ensuring your Flight Centre holiday in Asia exceeds your expectations.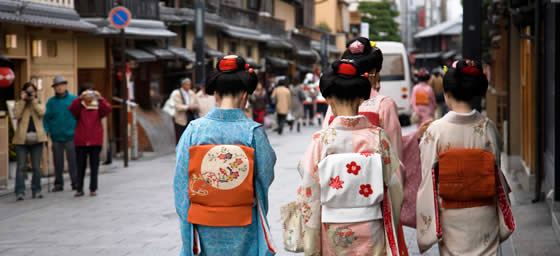 Kyoto, Japan
Tailor-made Asia Holidays 
If you're dreaming about getting away to Asia's best beach destinations then look no further than our luxury beach holidays – Escapes. Boasting some of the region's most desirable hotels, our Escapes range of holidays include flights and accommodation, as well as other exclusive extras such as late check-outs and room upgrades.
Seeking more than a one-destination flop and drop? Then you're going to love our Asia Journeys. Following a range of our favourite Asia itineraries, our Journeys include multiple destinations, flights, accommodation, transport, transfers and iconic experiences to ensure you get the most out of your visit. Enjoy the best of both worlds with our 14 night Thailand: Bangkok, Jungle & Beach Journey or explore all that Vietnam has to offer with our Hanoi to Ho Chi Minh Journey. With an itinerary planned and everything booked, our Journeys take the stress out of travelling in Asia, leaving you to sit back, enjoy and take it all in. 
A Bespoke Experience
If you're apprehensive about booking a full Journey itinerary, don't be. Our Journeys are completely flexible and can be altered or changed to encompass the exact experience you want for the price you want. Whether you want to discover the Batu Caves of Malaysia on our Marvels of Malaysia Journey, or watch the sunset from a Siem Reap cruise on our Saigon to Angkor Explorer itinerary, our Journeys can be tailor-made to suit you.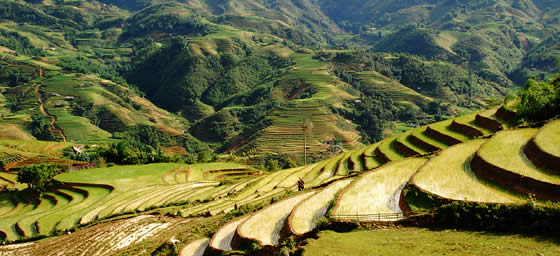 Vietnamese Rice Fields

Looking for a unique Asia holiday? Consider Hua Hin, Thailand's oldest beach resort town. Hua Hin combines the comforts of an up-market holiday while still maintaining its old fishing village charm.
Service from Start to Finish
We know your Journey or Escape will exceed your expectations, and here's why: Travel Butler. Each booking includes free access to this incredible service, where your Travel Butler will be on hand from the moment you book your Journey, to the moment your arrive home. If you book a Journey itinerary in India, Vietnam, Cambodia, Laos and Burma you will be welcomed at the airport by our in-destination team who will be available to transfer you to your accommodation and operate your in-destination activities.
A Tailor-made Holiday to Asia with Flight Centre includes:
A beautifully designed personal itinerary and travel documents
Flexible deposits
Balance due 10 weeks before departure
Fixed change and cancellation fees
Visa and vaccination assistance
24/7 Emergency Assistance Service
Travel Butler concierge service – we will look after your every need from the moment you book to the moment you return safely home.