Choose from our range of Sri Lanka holiday packages below that each include your flights, accommodation, and often special bonuses like tours and free upgrades. If you can't find the package you're looking for, contact one of our friendly consultants on 0800 587 0058 and don't forget to ask about customising a package to suit your needs.
An exotic destination, Sri Lanka isn't out of reach thanks to cheap flights that give you the chance to explore the beaches, temples, wildlife and spectacular scenery of the island. Flying from the UK to Sri Lanka will take around 10.5 hours.
Airlines that fly from the Sri Lanka to India include: 
Sri Lanka International Airports: 
Flights from the UK will land at Bandaranaike International Airport (CMB), Sri Lanka's primary international airport, just outside Colombo. With one terminal it's easy to find your way around but there are still opportunities for shopping duty free, eating and drinking. You can even buy Ceylon tea, local handicrafts and other Sri Lankan products.
At Flight Centre, we can arrange flights to the following destinations. Looking for something in particular or want to include a stopover along the way? Contact one of our friendly consultants on 0800 587 0058 and don't forget to ask about our latest holiday deals as well.
Travellers interested in history should head to Anuradhapura in the country's north. This was the site of a thriving ancient city that was first settled around 900 BC and flourished until around 1100 AD. There are various sites to explore including the Archaeology Museum, the Moonstone and the Lovamahapaya. Also in Anuradhapura, make sure you investigate the Bodhi Tree Temple, the Citadel and the Folk Museum.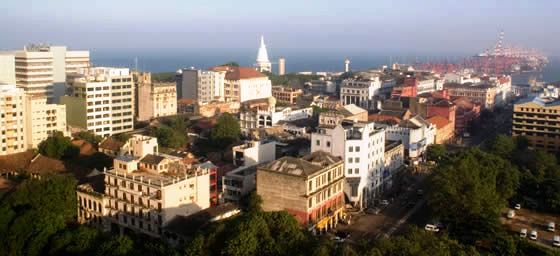 Sri Lanka's Capital of Colombo
In the south of the country lies Galle, a picturesque town overlooking the ocean. Make sure you check out the fort and the Kalutara temple in town, before exploring the nearby turtle hatcheries and also admiring the impressive coastal scenery.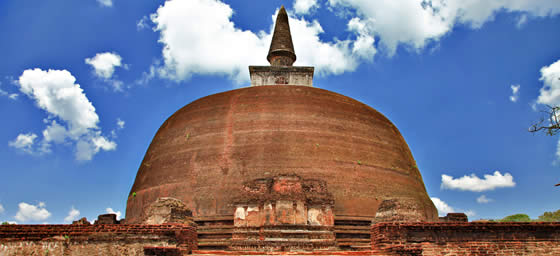 Polonnaruwa
The beach is a big drawcard to Sri Lanka with nearly 95 miles of palm-fringed coastline. The busier beaches are to the south and west, with the east coast yet to be fully discovered. There are lots of watersports on offer if getting underwater is your thing. The island is one of the most biodiverse places in the world, with wildlife ranging from elephants, leopards and buffaloes to blue whales off the coast.
Are you ready to explore Sri Lanka? Check out our flights to Sri Lanka or contact Flight Centre for great tips on how to experience the best the country has to offer.