Choose from our range of holiday to New Orleans below that each include your flights, accommodation and often special bonuses like tours and free upgrades. If you can't find the package you're looking for, contact one of our friendly consultants on 0800 587 0058 and don't forget to ask about customising a package to suit your needs.
In Southern Louisiana, in the Mississippi River Delta, is the heady, sprawling blend of French and African-American histories, music and food that is New Orleans. The cool jazz and hot Creole spills into the humid air and a stroll down Bourbon Street lets you live the local motto about rolling good times.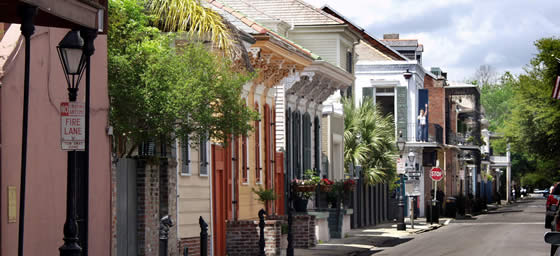 The Popular French Quarter
New Orleans has the oldest continuously-operating streetcar in the world and is a great way to see some of this popular city. Famous for its festivals, particularly Mardi Gras, New Orleans Jazz Fest, and Voodoo Fest, there's always something going on and a stranger willing to talk to you.
Here's a quick guide to New Orleans' districts:
French Quarter – the oldest, and most-visited, hub of the city with bars, restaurants, antiques and a charm all its own
Central Business District – includes high-rise hotels, restaurants and many museums
Downriver – includes the authentic music district of Frenchmen Street and the areas still struggling post-Katrina, though there are still attractions here
Uptown – the St. Charles Avenue streetcar runs through here and the beautiful old architecture is worth a visit itself, then you can lose yourself in blocks of art galleries, designer studios and clothing stores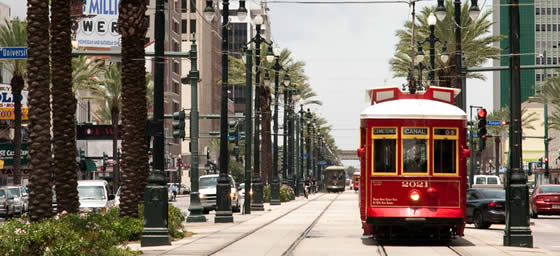 Canal Street Tram Line