One of the largest and fastest-growing cities in Africa and home to more than 3 million people, you'll find Nairobi to be a modern city with bustling markets, pulsing night life and is one of the few places in the country you'll find a selection of varied restaurants. Its name comes from the Maasai phrase for 'cold water' and the city began as a British railway camp in 1899, with a depot for the line linking Mombasa and Uganda.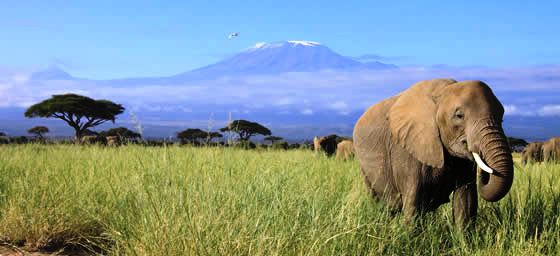 Mount Kilimanjaro
Mount Kenya and Mount Kilimanjaro are both visible from Nairobi on a clear day and the city's elevation (almost 1,800 metres above sea level) means the winter evenings can drop to about 10 degrees Celsius but sunrise and sunset vary little throughout the year due to proximity to the Equator. There are many parks here too, earning the place the nickname 'The Green City in the Sun'.
But the plains, cliffs and forests of Nairobi National Park are a big drawcard. Roaming zebra, buffalo, giraffe, cheetah, rhinoceros, lions and wildebeest are so close to the city. Try and spot them on a Nairobi Safari Walk or visit the park's animal orphanage.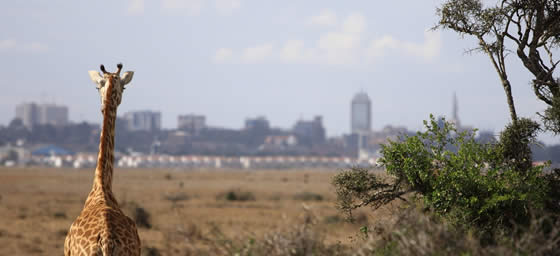 City of Nairobi in the Distance
So if you're game to find the big game, grab a flight to Nairobi. Want to go but need to talk more? Call Flight Centre on 0800 587 0058.