Choose from our range of Colombo holiday packages below that each include your flights, accommodation, and often special bonuses like tours and free upgrades. If you can't find the package you're looking for, contact one of our friendly consultants on 0800 587 0058 and don't forget to ask about customising a package to suit your needs.
Airlines that fly to Colombo
Airlines that offer cheap flights to Colombo from Singapore include:
Colombo Airport (CMB)
A flight to Colombo from most major UK airports will take approximately 11 hours and 30 minutes and will disembark at Bandaranaike International Airport (BIA), Sri Lanka's primary international airport. Also known as Katunayake International Airport and Colombo International Airport, the airport is located in Katunayake, 22 miles north of Colombo.
Looking for more than just a flight? A Colombo holiday package includes flights, accommodation, and often other extras like tours or car hire.
Colombo has an incredibly rich trading history thanks to the city's large natural harbour and valuable position on the East-West sea trade route. This early and on-going exposure to other countries has been central to Colombo's growing multi-cultural population. Further to the harbour, Colombo city has a range of canals as well as the famous Beira Lake, found in the heart of the city.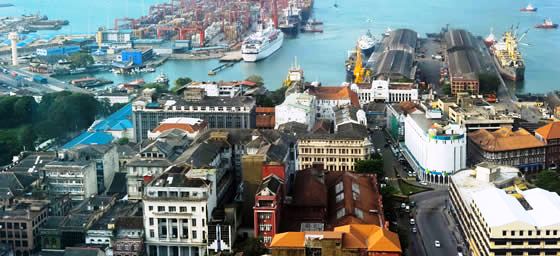 Colombo Harbour
Around Beira Lake is a number of important businesses and corporate offices. Much of the city centre, also known as the Fort District, is populated by businesses, restaurants and bars - but Colombo as a whole extends far beyond the city boundaries and encompasses a range of surrounding councils. Outside of the Fort is the area known as Pettah. This district is much more crowded than the Fort as it is a popular shopping hub where streets are lined with market stalls and specialty shops. Prepare for crowds and to be tempted by a range of clothing, jewels, souvenirs, spices, as well as fresh produce.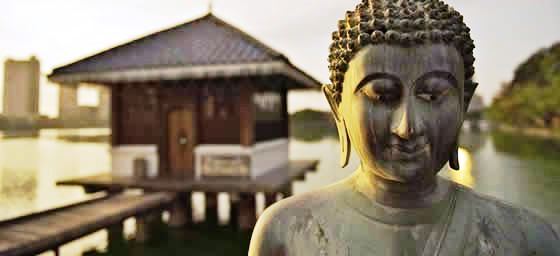 Beira Lake
Away from the crowded bazaars of Pettah and corporate offices of the Fort, Colombo has a peaceful seafront. Located south of the city, this picturesque promenade is called Galle Face Green and is the largest open space in Colombo. Laid out in 1859 during the British Era, Galle Face Green was previously used for horse racing. Today, locals head to Galle Face Green to escape the crowds, enjoy a picnic, play a game of cricket and enjoy an afternoon stroll.