Airport Details
Airport Full Name
Port Elizabeth Airport
.
IATA Code
PLZ
.
Location:
The airport is situated about two miles (3km) south of PE.
.
Airport Facilities

Facilities include several shops as well as restaurants, cafes and pubs, and conference facilities. An ATM is available for cash withdrawal.
.
Transfers

Taxis provide the only transport to the city centre.
.
Contact

Tel: +27 (0)41 507 7319.
Climate Details (C)
| | | | | | | | | | | | | |
| --- | --- | --- | --- | --- | --- | --- | --- | --- | --- | --- | --- | --- |
| | J | F | M | A | M | J | J | A | S | O | N | D |
| Min | 18 | 18 | 17 | 14 | 12 | 9 | 9 | 10 | 11 | 13 | 15 | 16 |
| Max | 26 | 26 | 24 | 23 | 22 | 20 | 19 | 20 | 20 | 21 | 22 | 24 |
Travel Guides: Port Elizabeth
General Information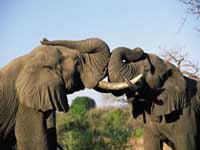 The industrial city of Port Elizabeth is the centre of the Eastern Cape region of South Africa, known in most tourist guides as 'settler country'. The city was founded by shiploads of British settler families who arrived in the Eastern Cape in the early 19th century, hoping to improve their prospects after suffering economic hardship because of the industrial revolution at home. The settlers also intended to strengthen defences against the local Xhosa people, who had been pushed back beyond the Fish River frontier. They came ashore at Algoa Bay, where there was nothing more than the small British Fort Frederick to welcome them.
The city, from its humble beginnings, has grown into a principal port and manufacturing centre. Although it is very much a working town with a large indigent population living in the outlying township areas, Port Elizabeth draws plenty of tourists because of its proximity to the attractions of the east coast and historically interesting interior. The city is justifiably known as 'the friendly city' and Algoa Bay boasts 25 miles (40km) of beautiful sandy beaches lapped by the warm waters of the Indian Ocean. The attractive beachfront is the venue for the annual 'Splash' festival and world boardsailing championships, and features a long promenade and pier full of tourist facilities. Port Elizabeth has a few museums and a small oceanarium, as well as the Nelson Mandela Stadium, which was built for the 2010 World Cup and dominates the cityscape. The nearby Donkin Reserve provides a pleasant day trip as do Seaview Game and Lion Park and the Kragga Kamma Game Park, and slightly further afield visitors can see the 'Big Five' at Shamwari Game Reserve, Amakhala Game Reserve, and Addo Elephant Park.
Getting Around
Port Elizabeth has a limited public bus system that was upgraded for the 2010 World Cup tournament. Schedules and routes can be found at www.algoabus.co.za. The principal means of transport for most South Africans, however, is the minibus taxi. These are usually crowded and drivers pay no attention to road rules, stopping wherever and whenever to drop off and pick up passengers. This makes them easy to catch and they are cheap, but are used at one's own risk. Passengers should not get into an empty minibus and should only travel in daylight, on well-known routes. Metered taxis are available, but are usually fairly expensive. Hiring a car is usually the best and easiest option.
Activities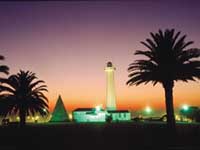 St George's Park, Port Elizabeth
St George's Park has been a recreational centre for the city for more than 150 years, boasting well-landscaped gardens covering 73 hectares. On site is the world famous Port Elizabeth Cricket Club, scene of many an exciting test match series, and the oldest bowling green in South Africa. The park also features the 1882 Edwardian Pearson Conservatory, a national monument filled with orchids, water lilies and other exotic plants. Every second Sunday of the month the park plays host to a vibrant arts and crafts fair. The other major park in Port Elizabeth is Settler's Park, set in the Baakens River valley, which boasts indigenous flora and fauna and offers a delightful stroll along the riverbank.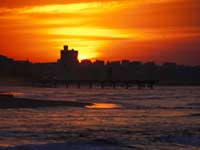 Donkin Reserve, Port Elizabeth
On a hill above the centre of the city stands a stone pyramid monument with an adjacent lighthouse. The open public space was proclaimed in perpetuity by Sir Rufane Donkin, acting British Governor of the Cape, when the 1820 Settlers arrived in Algoa Bay. Donkin named the new settlement after his wife, Elizabeth, who had died in India two years' previously, and erected the pyramid in her memory. The lighthouse was built in 1861, and today houses the city's Tourist Information Centre. Maps are available from the centre describing a three-mile (five km) discovery trail through the hill area and central city, taking in 47 historic sites and architectural delights.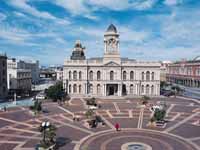 Market Square, Port Elizabeth
Port Elizabeth's architectural heritage can be traced by taking a walk around the central city Market Square, which features several historic buildings. The centrepiece of the square is the aesthetically pleasing City Hall, dating from 1858, topped with an attractive clock tower. Also in the square is a replica of the Diaz Cross that commemorates the first European to set foot in Algoa Bay in 1488, when Portuguese explorer Bartholomew Diaz stopped over on his way east. Alongside the city hall is the Prester John Memorial, dedicated to the Portuguese explorers who landed in South Africa. On the northwest flank of the square is the city's public library, built in 1835 and originally used as a courthouse. The beautiful building is regarded as an excellent example of Victorian Gothic architecture and is interesting in that its façade was manufactured in England and shipped to Port Elizabeth to be recreated piece by piece. In front of the library stands a marble statue of Queen Victoria, which was unveiled in 1903. Slightly downhill from the square, at the entrance to the harbour, stands the Campanile, containing the biggest carillon of bells (23) in the country. Visitors can climb 204 steps to enjoy the view from the top of this monument, which commemorates the landing of the 1820 settlers.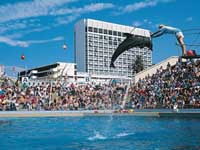 Bayworld, Port Elizabeth
Port Elizabeth's most popular attraction consists of a complex on the beachfront that includes the Oceanarium, a museum, and a snake park. The Bayworld Oceanarium is famed for its performing Bottlenose dolphin shows, enjoyed by thousands every year. Besides the large dolphin pool with its underwater viewing area, the oceanarium also features an aquarium tank where visitors can watch a vast array of marine life through glass portholes as they glide by, including sharks, turtles and rays. The snake park contains an impressive variety of indigenous reptiles in natural-looking enclosures. The PE Museum focuses on cultural and natural history with a wide variety of exhibits, from models of sailing ships and period costumes to giant replicas of dinosaurs that roamed the area in prehistoric times; it is the third-oldest museum in the country.
Opening Times:
Museum, Oceanarium and Snake Park: daily 9am to 4:30pm, dolphin and seal shows are twice daily at 11am and 3pm
Admission:
R40 (adults) and R25 (children. No 7 Castle Museum: R9 (adults), R5 (children)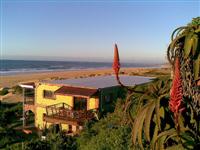 Jeffrey's Bay, Port Elizabeth
A short drive to the west of Port Elizabeth is the surfing Mecca of Jeffrey's Bay (known colloquially as 'J-Bay'). The seaside town plays host to the world Billabong Professional surfing contest every July, and is famed for its 'supertubes', South Africa's perfect wave. The town is bustling, with several stores selling branded surfing gear, and several flashy cafes and restaurants. The long stretches of sandy beach around the town are also renowned for their shells.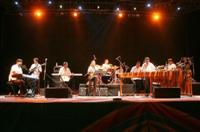 Grahamstown, Port Elizabeth
The historic settler town of Grahamstown, 78 miles (125km) northeast of Port Elizabeth, is presided over, from the top of Gunfire Hill, by the 1820 Settler's National Monument, an arts and theatre complex which forms the focus of the town's annual internationally recognised Arts Festival held in July. Grahamstown was founded in 1815 as a garrison to drive the Xhosa eastwards across the Fish River frontier, giving rise to a century of frontier war. The town has an English colonial flavour, and is home to the renowned Rhodes University and some top private boarding schools. There are several museums, including the JLB Smith Institute of Ichthyology where two stuffed specimens of the coelacanth are on display. The town also boasts the only Victorian camera obscura in the southern hemisphere.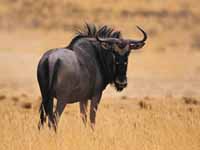 Shamwari Game Reserve, Port Elizabeth
The multi-award winning private game reserve of Shamwari lies less than an hour's drive from Port Elizabeth and has been responsible for re-introducing numerous species into the Eastern Cape plains, including all of the Big Five - lion, elephant, rhino, leopard and buffalo. The reserve offers luxury accommodation, but also hosts visitors on day trips from the city. Day tours include a visit to an African art and culture village to sample Xhosa culture and traditionally brewed beer, and a visit to the Born Free centre for abused animals.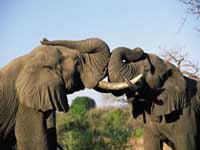 Addo Elephant Park, Port Elizabeth
The most popular game reserve in the Port Elizabeth area is the Addo Elephant Park, just a 45-minute drive from the city. There are currently about 500 celephants in residence in the park, which was recently enlarged. Addo was proclaimed in 1931 in an effort to save the remaining 11 elephants indigenous to the area. The elephants are drawn to watering holes at certain times and sightings are virtually guaranteed all year round. There are other animals in the park too, including lion, leopard, black rhino, buffalo, zebra, warthog and several types of buck. Guided game drives are available or visitors can do a self-drive tour using the map issued at the entrance. Serviced accommodation is available and there is a restaurant and picnic site at the Park.
Opening Times:
Daily 6am to 5.30pm
Admission:
R100 (foreign adult), R50 (foreign child); South African residents pay R25 per day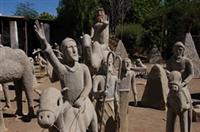 Nieu-Bethesda, Port Elizabeth
Tourists looking to take an 'off the beaten track' adventure to a legitimately weird and wonderful South African town, should head to the interior of the Eastern Cape and check out Nieu-Bethesda. Located about 32 miles (50km) from Graaff Reinet, in the Karoo Heartland, Nieu-Bethesda is a tiny, sleepy place that seems to exist in blissful ignorance of the hustle and bustle that characterises modern life. Devoid of banks, paved roads and even streetlights, Nieu-Bethesda nonetheless still boasts several excellent and one-of-a-kind tourist attractions. The pick of these is the Owl House: a bizarre and unsettling sculpture garden created by reclusive artist Helen Martins, a frustrated visionary who suffered under the apartheid system and who took her own life in 1976. The Owl House features cement and wire sculptures of a religious nature, painstakingly decorated with crushed glass - and gives a fascinating insight into a tortured and singular artistic personality. Other sights in Nieu-Bethesda include a great archaeological museum and tour, where visitors are shown fossils that date back 160 million years; and the Kompasberg, the Eastern Cape's highest peak, and a wonderful place to hike on agathosma-scented slopes. Finally, all visitors to Nieu-Bethesda are strongly encouraged to have lunch at the Two Goats Deli, a family-run place that specialises in home-made goat's cheese and home-brewed beer.
Events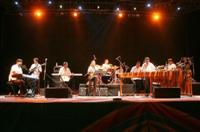 Grahamstown National Arts Festival
The annual Grahamstown National Arts Festival is one of the most important cultural events on the South African calendar and is Africa's biggest annual celebration of the arts, attracting over 50,000 people. A diversity of art forms is represented in over 500 shows from street theatre, dance and comedy to opera, drama, craft fairs and workshops.
Date:
28 June to 8 July 2012
Venue:
Various throughout Grahamstown
Restaurants
78 Restaurant and Bar
It's always good to find a restaurant that manages to be upmarket without losing its personal touch, and 78 gets the combination just right with its earthy interior, fine dining experience and creative menu drawing on local ingredients. Their most popular dish is the pork fillet, filled with spinach, feta and sweet red peppers, then wrapped in smoked bacon.
Address:
16 Buffelsfontein Road, Mount Pleasant
Barney's Tavern
With a prime location on the waterfront next to Hobie Beach, Barney's Tavern has maintained a reputation for good food and a relaxed atmosphere for nearly two decades. This Port Elizabeth restaurant is famous for its Eisbein steak and friendly vibe, with live music and televised sports inside, and a great view from the balcony outside. It's open from 8:30am to late seven days a week.
Address:
Shop 6, The Boardwalk, Marine Drive, Summerstrand
Royal Delhi Restaurant
The best curries in PE can be found at this family run restaurant where the lavish though dated decoration does not do justice to the excellent food. Try the Puree and Patha, crisp pastry filled with spicy fried mudoombie leaves, and finish up the meal with a Bombay crush.
Address:
10 Burgess Street, Central
Vovo Telo Bakery and Cafe
This friendly bakery is the place to be when the weather isn't nice, so don't miss their homemade soups and breads. They do excellent breakfasts, including the creamy scrambled eggs and ricotta hotcakes, and equally mouth-watering lunches. They also take pride in their coffee. The breads and pastries are made fresh on the premises, and many of the ingredients are locally-sourced. You can reserve a table for groups of eight or more.
Address:
Corner of Raleigh and Irvine Street, Richmond Hill
Nosh Fine Dining
For quality food that is well made and keenly priced, Nosh serves up regularly changing menu, always featuring seasonal specials and deals. The wine list is very well thought out, many of the labels available by the glass. The service is great.
Address:
1 Cooper Street, Richmond Hill
Natti's Thai Kitchen
Authentic Thai cuisine in a pleasant setting in the heart of town. Try the mixed starter platter, before hitting the sweet and sour soup, then launch into the Angry Beef with a lassi or cooling beverage to keep the abundant spices under control.
Address:
5 Park Lane, Central