Travel Guides: Oregon
General Information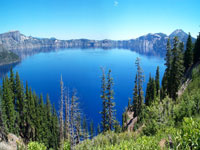 The state of Oregon has one of the most diverse landscapes of any state in the Union, with its towering, thick forests, arid scrublands, wide prairies, deserts and scenic Pacific coastline. Oregon lies in the northwest section of the USA, bordered by the ocean, and the states of California, Washington, Idaho and Nevada. Along its northern boundary lies the Columbia River, and its area encompasses the fertile Willamette Valley and two mountain ranges (Pacific Coast and Cascade) where lift-serviced alpine skiing is offered throughout the year.
Most of Oregon's countryside, from beaches and valleys to mountain peaks, is unspoiled, and the state has been dubbed 'God's country'. The state boasts natural attractions like Hell's Canyon, the deepest river-carved gorge in northern America, as well as more than 6,000 lakes (including famous Crater Lake, deepest lake in the USA) and more than a hundred thousand miles of rivers and streams. In addition more than half of the state is covered in natural forest. This makes it a delight for nature lovers, although its merits as a tourist destination are somewhat marred by an over-abundance of rainy days.
Although Salem is the state capital, the largest city in Oregon is Portland, straddling the Willamette River. The modern, compact and vibrant city is the commercial and touristic hub of the state, famed for its locally brewed beer and multitude of roses.
It is far easier to head west on the 'Oregon Trail' today than it was for the historic pioneers in their covered wagons, but visitors are no less delighted by the charms of this destination than were the gutsy emigrants of the mid-1800s.
Activities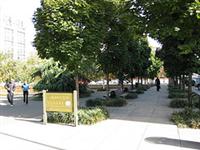 Pearl District, Portland Oregon
The trendiest neighbourhood in downtown Portland, the Pearl District is the place to see and be seen. Old warehouses have been turned into desirable loft residences and the streets are lined with restaurants, cafes, wine bars, upmarket shops and art galleries. Gallery walks are held on the first Thursday of each month. 'The Pearl' is also home to Portland's iconic Powell's Bookstore - arguably one of the finest in the entire country. The Pearl District is well worth a visit, especially for those interested in urban renewal and sustainable redevelopment.
Getting There:
Buses 17, 20 and 77 serve the Pearl District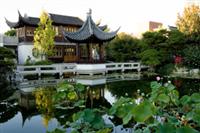 Lan Su Chinese Garden, Portland Oregon
Named the 'Garden of Awakening Orchids', this walled classic garden in Portland's Chinatown is a replica of traditional gardens found in Suzhou, Portland's sister city in China. It combines the elements of water, stone, architecture, literature and plants to create balance and harmony. The garden is both a living museum of flora and fauna and a cultural heritage garden, containing interesting specimens like Chinese paper bush, water daphne, and Chinese plum. The classical tea house in the evocatively named Tower of Cosmic Reflections offers a tactile experience of the art and culture of Chinese tea.
Getting There:
Accessible by MAX train, at the Old Town Chinatown stop; or by buses 1, 4, 5, 8, 10, 16, 33, 40, and 77
Opening Times:
Daily from 10am to 5pm (1 November to 31 March), 9am to 6pm (1 April to 31 October). Open until 8pm every Monday in July and August
Admission:
$9.50 adults, $7 children 6-18. Other concessions and group rates available.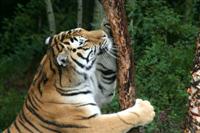 Oregon Zoo, Portland Oregon
The award-winning Oregon Zoo is the oldest zoo west of the Mississippi, founded in 1887. It covers 64 acres and is home to a vast variety of animals, including Asian elephants, Peruvian penguins and Arctic polar bears. All are housed in their natural habitats, and the zoo is also an internationally recognised centre for wildlife preservation and research. Combined with a programme of summer concerts, a variety of seasonal events and an olde worlde railway ride which connects to Washington Park, the zoo is Portland's favourite attraction, drawing around a million visitors a year.
Getting There:
The zoo is on the MAX light railway route, and bus 63 goes to Washington Park from Main Street in downtown Portland
Opening Times:
Open daily, in Winter (1 January to 28 February) from 10am to 4pm; in Spring (1 March to 27 May) from 9am to 4pm; in Summer (28 May to 5 September) from 9am to 6pm; in Fall (6 September to 31 December) from 9am to 4pm. Note that the grounds will close one hour after admissions close for the day
Admission:
$10.50 adults, $7.50 children 3-11. Other concessions available.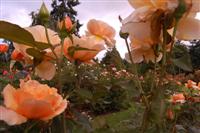 International Rose Test Garden, Portland Oregon
The foremost of Portland's famed rose gardens, the International Rose Test Garden was founded in 1917 during World War I, when hybridists sent roses from around the world to keep them safe from the bombing in Europe. Since then the garden has served as a testing ground for new varieties. The 7,700 rose bushes, representing 550 varieties, are enhanced by fountains, paths and statues, with free tours offered by trained volunteers. Highlights of the garden are the award-winning miniature roses planted along the centre aisle, the Shakespeare Garden in the southeast corner, and the Frank L Beach Memorial Fountain, designed and built by local artist Lee Kelly. The Rose Test Garden is also the centrepiece of the Portland Rose Festival, held each spring in Portland.
Getting There:
MAX train to Washington Park Station, and then Bus 63.
Opening Times:
Daily 7:30am to 9pm; tours at 1pm Tuesdays and Saturdays (May to September). Store hours: 10am to 4pm.
Admission:
Free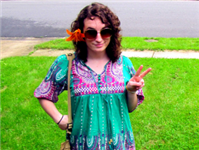 Eugene, Oregon, Portland Oregon
As you'd expect from a city with a memorial statue of 'Merry Prankster' Ken Kesey in its downtown area, Eugene is an offbeat place, full of people - from original hippies to new-age hipsters - seeking out alternative lifestyles. Home to the University of Oregon, and once proudly calling itself the 'World's Greatest City for the Arts and Outdoors', Eugene has since toned down that claim, and is now simply known as a 'Great City for the Arts and Outdoors'. Despite its modest size (about 140,000 permanent residents), Eugene does indeed have a thriving arts community, and lots of outdoor sports opportunities are available to visitors (running, cycling, rafting and kayaking are especially popular).
Eugene is also home to an eclectic assortment of self-proclaimed political activists, from your run-of-the-mill 'green-niks' to your 'anarcho-primitivists' - and no matter what one ends up actually doingin Eugene, visitors are sure to have a great time in what is surely one of the most self-consciously progressive cities in America.
There are plenty of art museums to be visited in Eugene, and the region is also famous for its wineries (some of them, just a short but scenic drive away). Visitors are strongly encouraged to walk the streets of the city and to chat to some of the uniformly-interesting locals before enjoying the vibrant night-life that's on offer.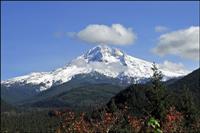 Mount Hood, Portland Oregon
Mount Hood, 67 miles (108 km) east of Portland, is one of the most popular ski resort areas in Oregon. Dominating the Portland skyline, Mount Hood is a great place to get away from the city for a weekend ski break. The mountain is home to three resorts: Mount Hood Meadows, Timberline, and Skibowl, offering both downhill and cross-country skiing (and often night skiing). Also a popular summer getaway from Portland, there are activities like horseback riding and mountain biking available, and many good hiking trails. Several lakes, including Trillian Lake and Little Crater Lake, offer camping facilities as well as watersports.
Getting There:
Meadows offers roundtrip weekend and holiday transportation to the mountain from Portland. The pickup locations are located next to TRIMET park and rides and transit centers. The round-trip price is $59, including a lift pass.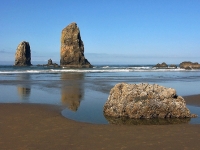 Cannon Beach, Portland Oregon
Cannon Beach is Oregon's most famous and popular coastline among Portland tourists. The beach is dominated by Haystack Rock, a 235-foot (71m) steep formation that can be walked to in low tide. The first tourist to the beach was William Clark, during the Lewis and Clark expedition in 1805. The same nine miles (14.5km) of sandy beach, beautiful hiking trails, and tidal pools filled with sea life are there for new explorers to discover. A touristy beach town gives present day visitors quaint hotels, cottages and restaurants.
Cannon Beach is home to a number of popular events in the summer, including a sand-castle building competition in June. The town's Fourth of July celebrations are also festive, including a parade and military fly-over. Visiting the area during events requires forward planning however, as accommodation is generally booked far in advance.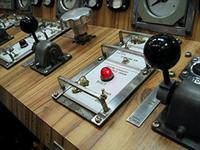 Museum of Science and Industry, Portland Oregon
The Oregon Museum of Science and Industry is a feast of fun for young and old. It includes fascinating permanent exhibits dealing with maths, science and technology, and laboratories where children can undertake science experiments. The complex also contains a planetarium (one of the most technologically advanced in the country), the Omnimax theatre and the submarine USS Blueback, which featured in the popular movie, 'Hunt for Red October'. The museum also hosts a plethora of interesting temporary exhibitions.
Opening Times:
Open from Tuesday to Sunday, 9:30am to 5:30pm. Closed on major holidays, and on most Mondays during the school year.
Admission:
General museum admission: $12 adults, $9 seniors and youths.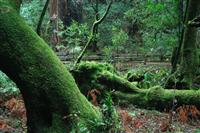 Hoyt Arboretum, Portland Oregon
The Hoyt Arboretum, located within Washington Park and about two miles west of downtown Portland, is home to an outstanding collection of rare and exotic tree species. The 187-acre arboretum is nothing less than a 'living laboratory', and boasts more than 10,000 individual trees and shrubs, from more than 1,100 different species - including a few specimens of Dawn Redwood, a tree which was thought for many years to be extinct. The trees are arranged by taxonomy and geography, and are labelled so that visitors can learn more about the ones they find particularly memorable (although volunteer tour guides may also be engaged). The arboretum consists of 12 miles (about 19 km) of walking trails, a visitor's centre that is open six days a week, an enormous picnic shelter, and a meadow. guided tours are available Saturdays between June and September, for a small fee. Visitors of all ages will enjoy spending time in this 'urban oasis' on the banks of the Willamette River.
Opening Times:
Arboretum hours: Grounds open to the public daily 6am to 10pm; Visitor's centre: Monday to Friday 9am to 4pm, Saturday 9am to 3pm.
Admission:
Free. Tours are $3.